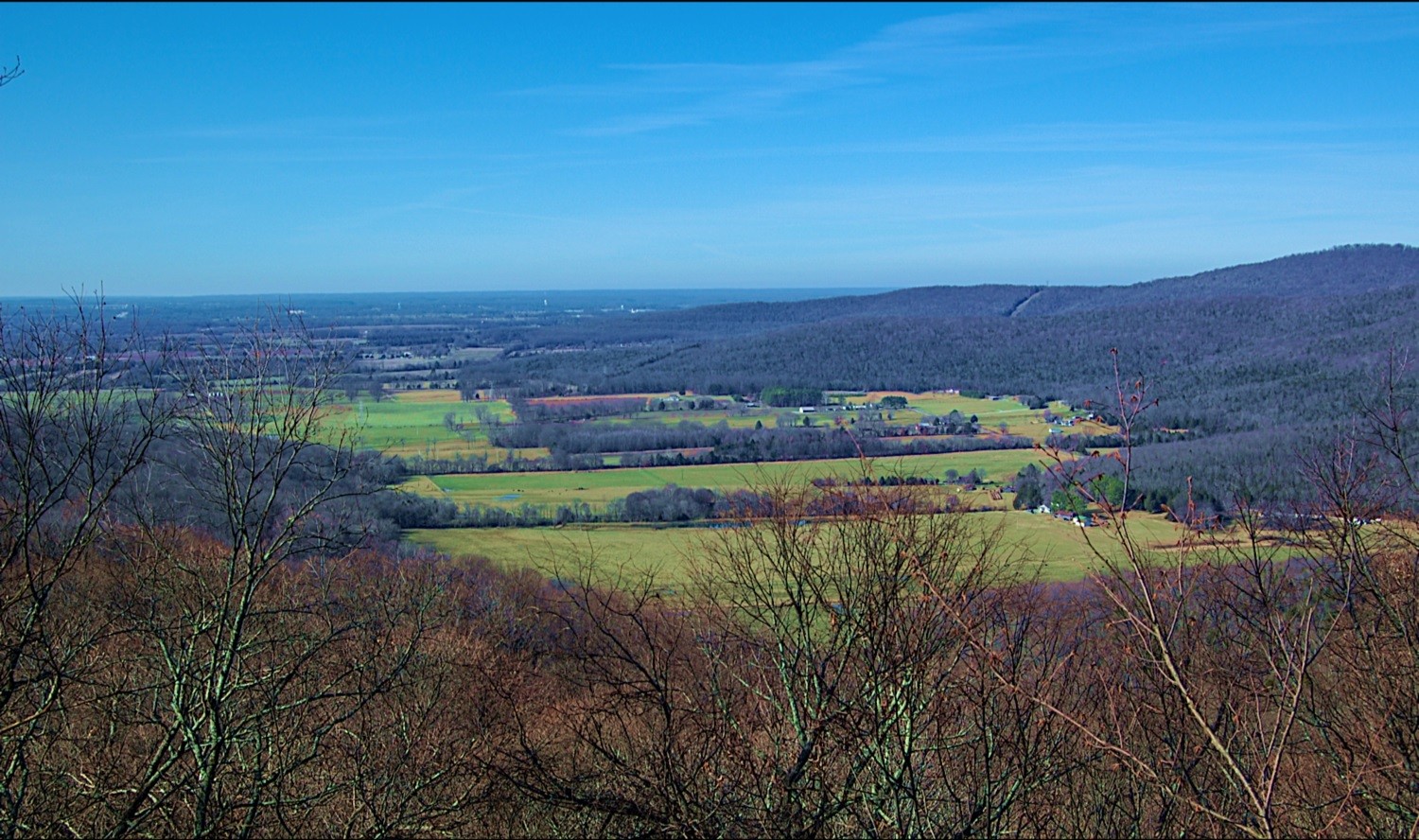 No words to describe this 10 mile view of the valley from your deck. A beautiful scene to start your day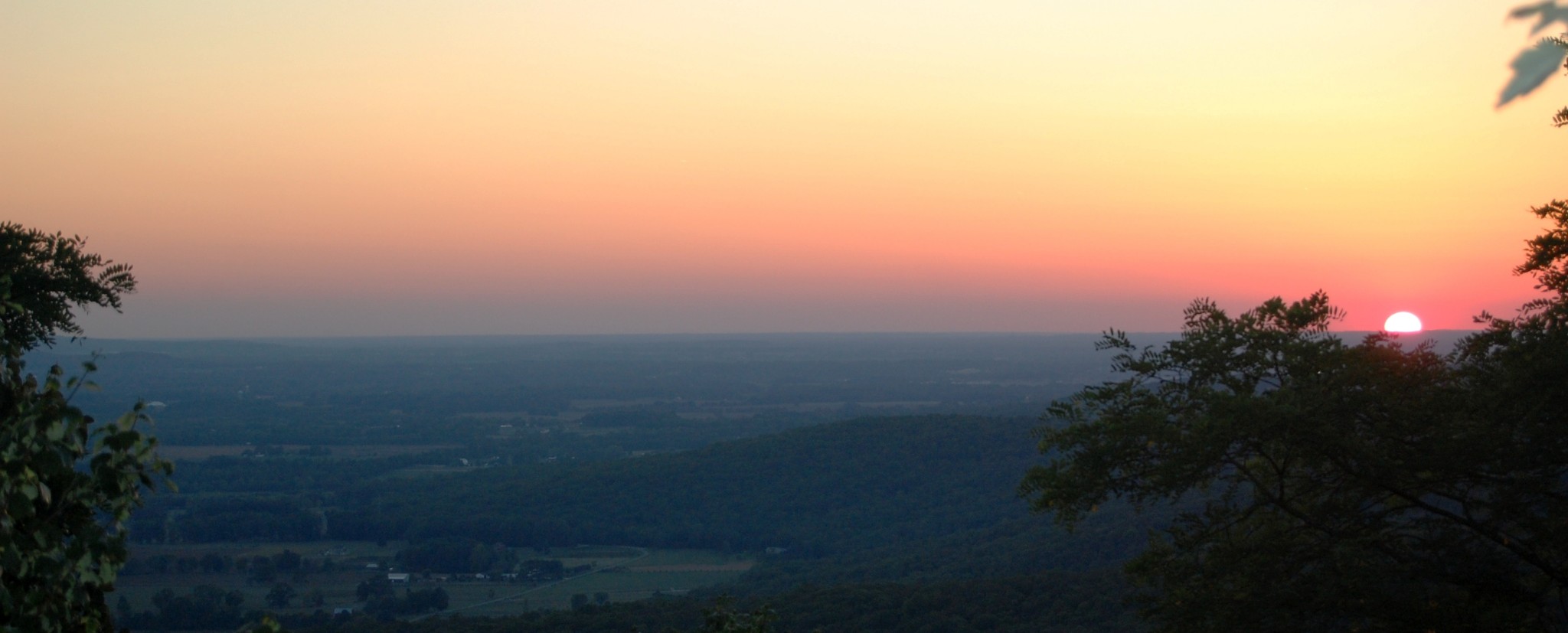 Another unbelievable panaramic scene at sunset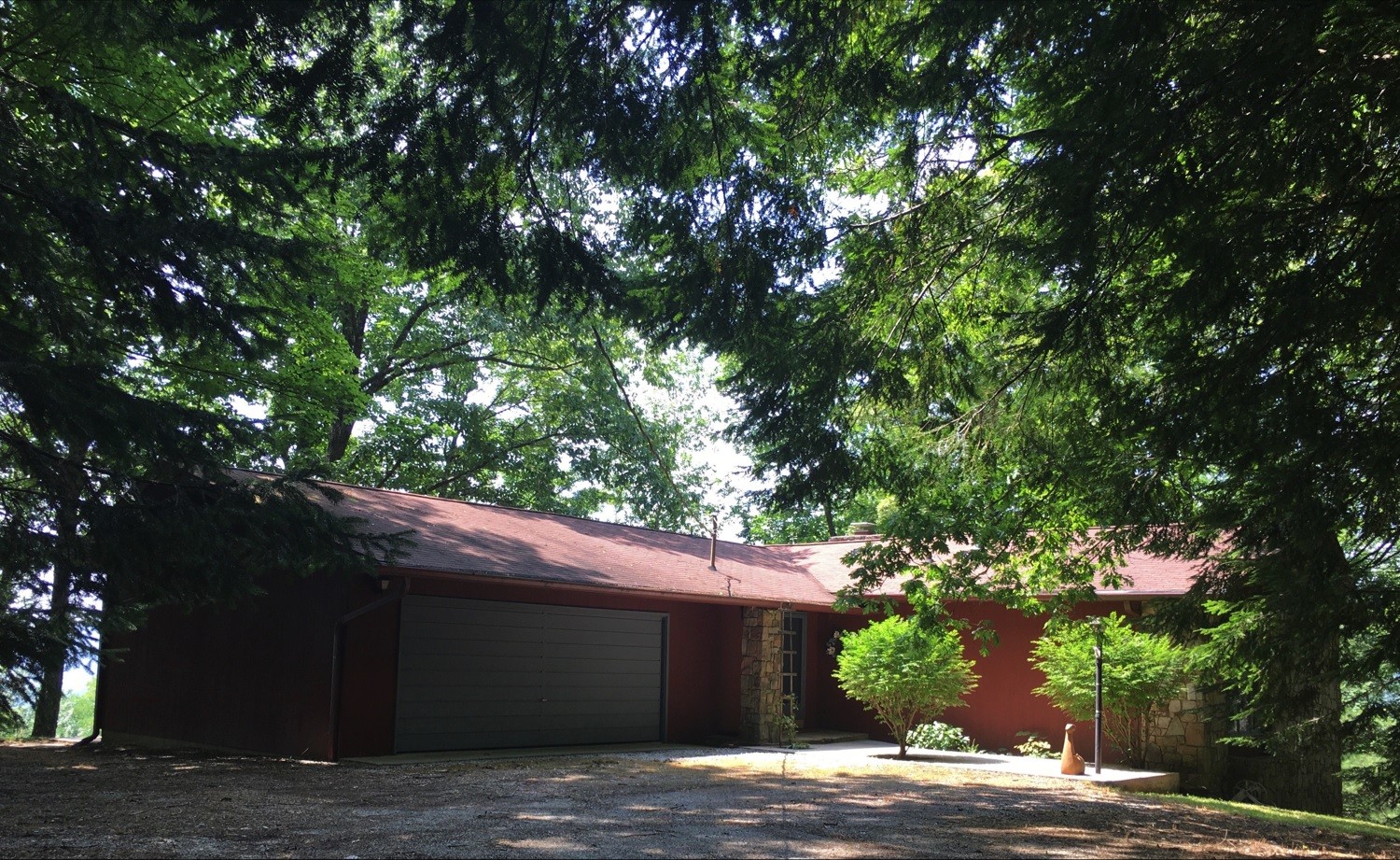 The home is smartly tucked away on the large wooded lot.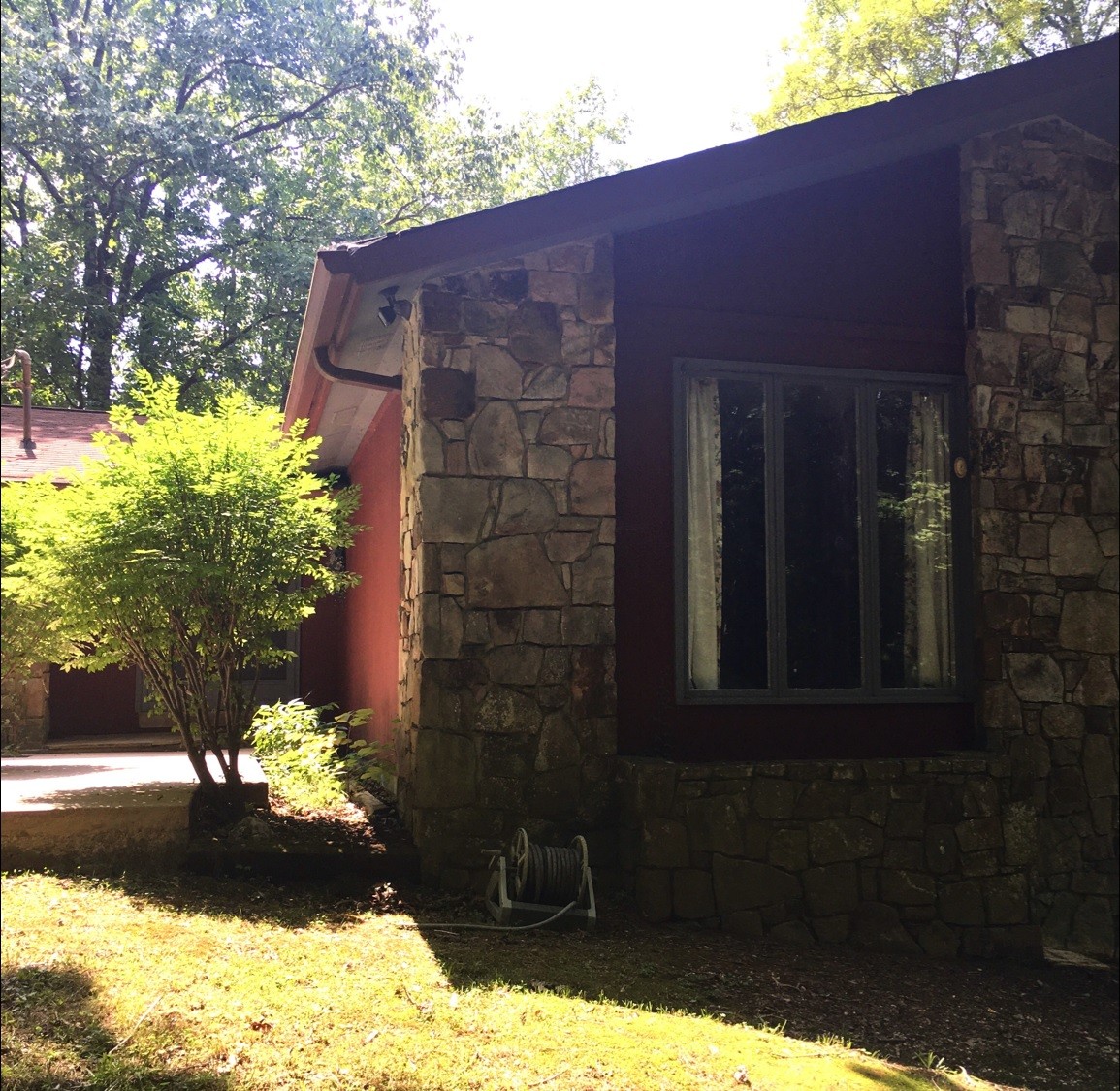 Left view from the front door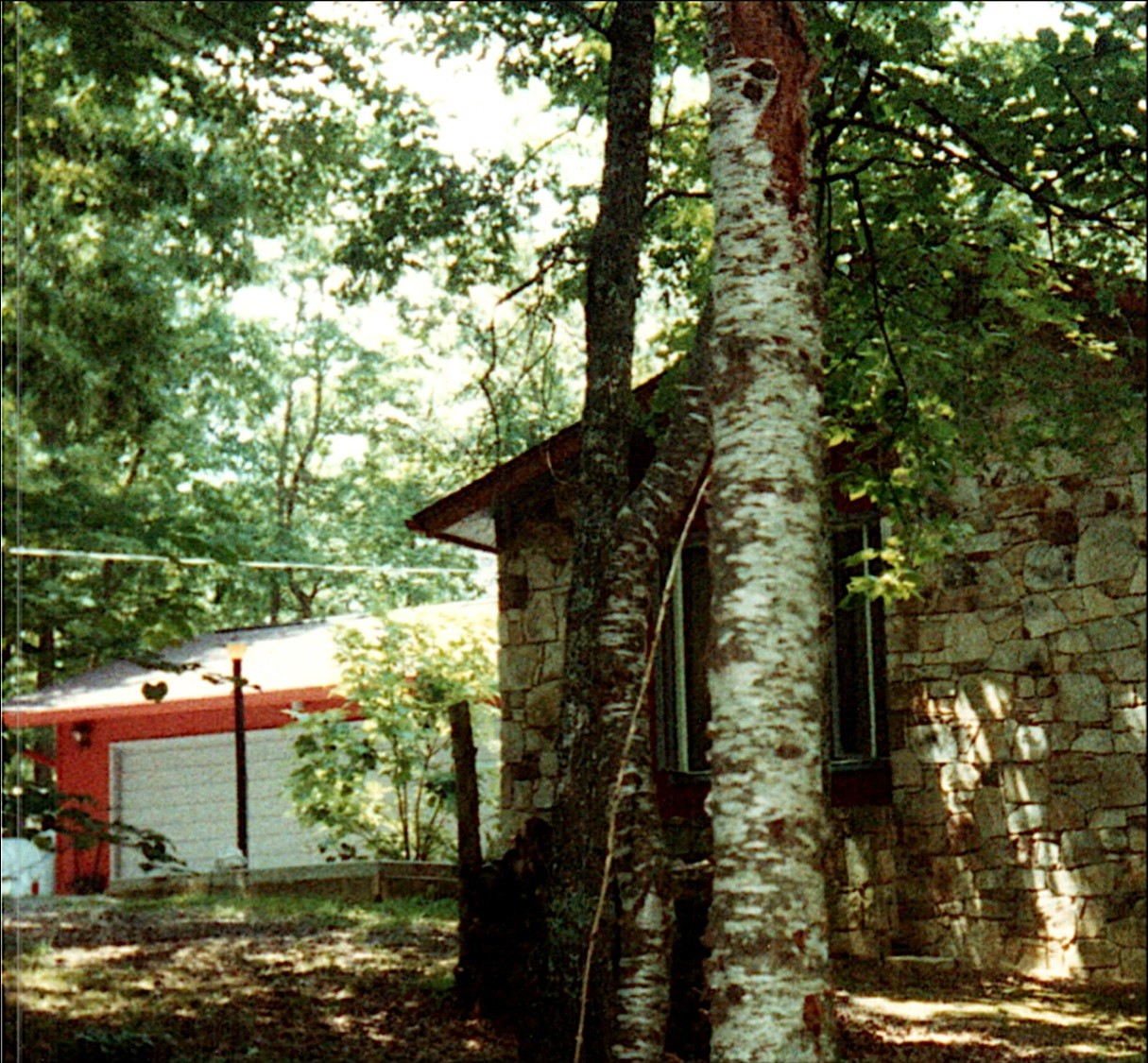 You can hear the waterfall from this spot. Maybe you will see wildlife or pick blueberries nearby.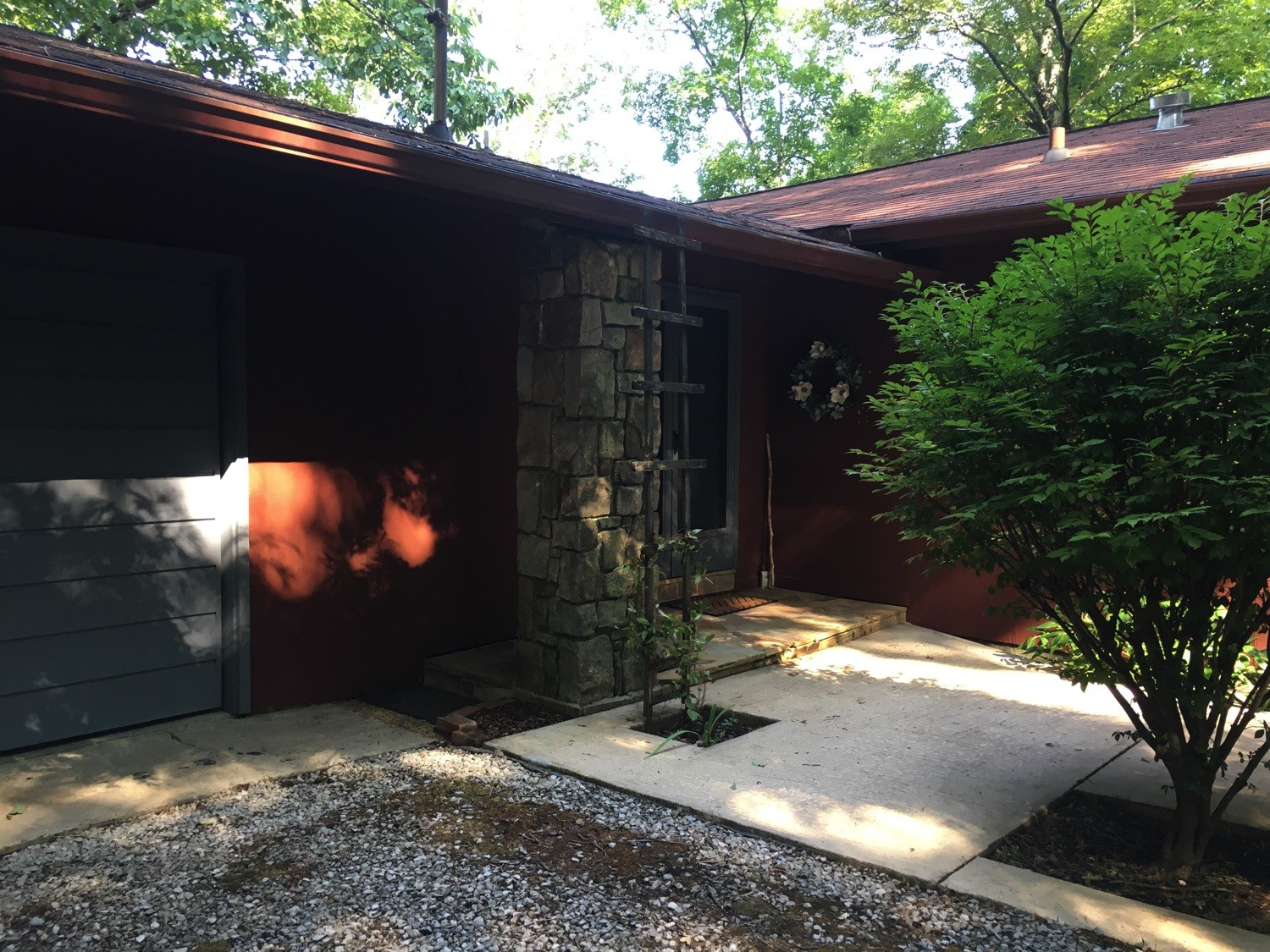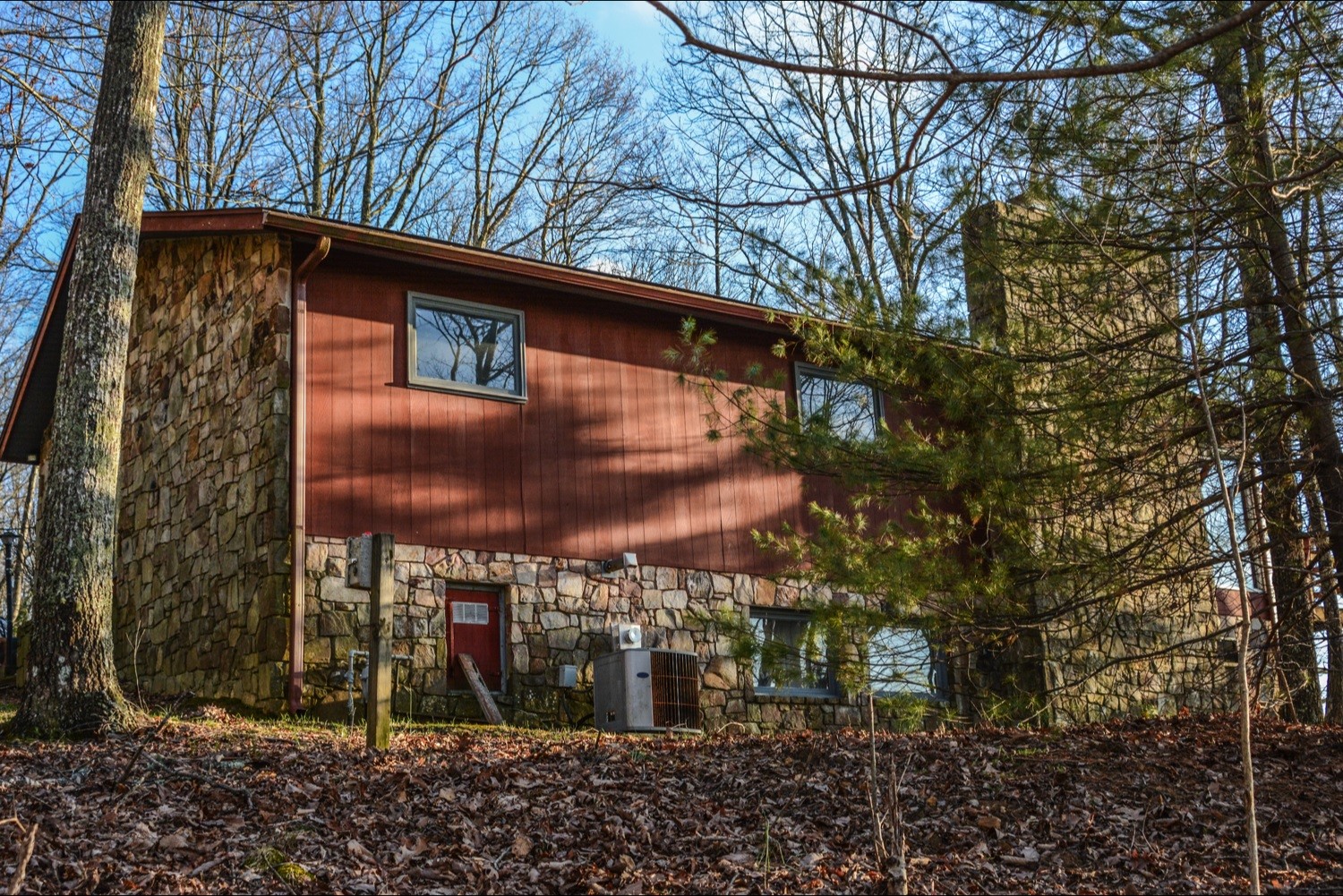 The home is a blend of rock and wood. Add you colors and landscaping.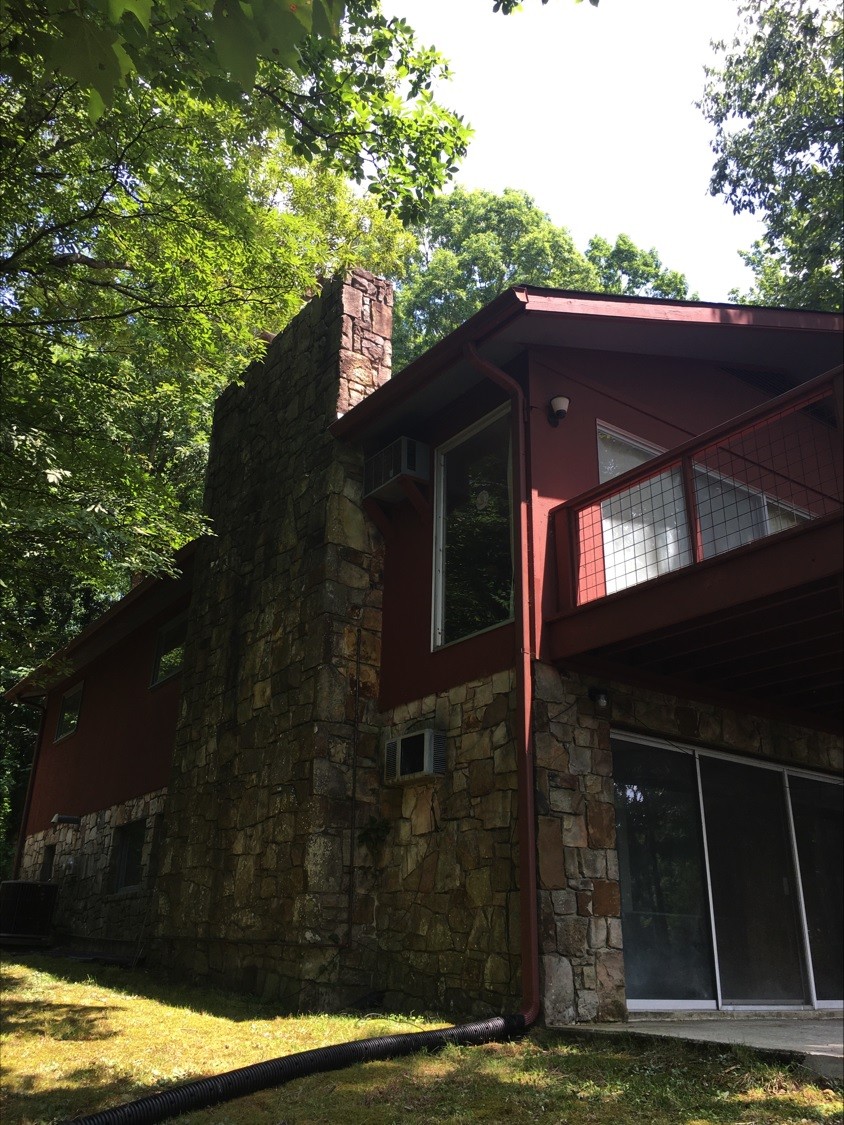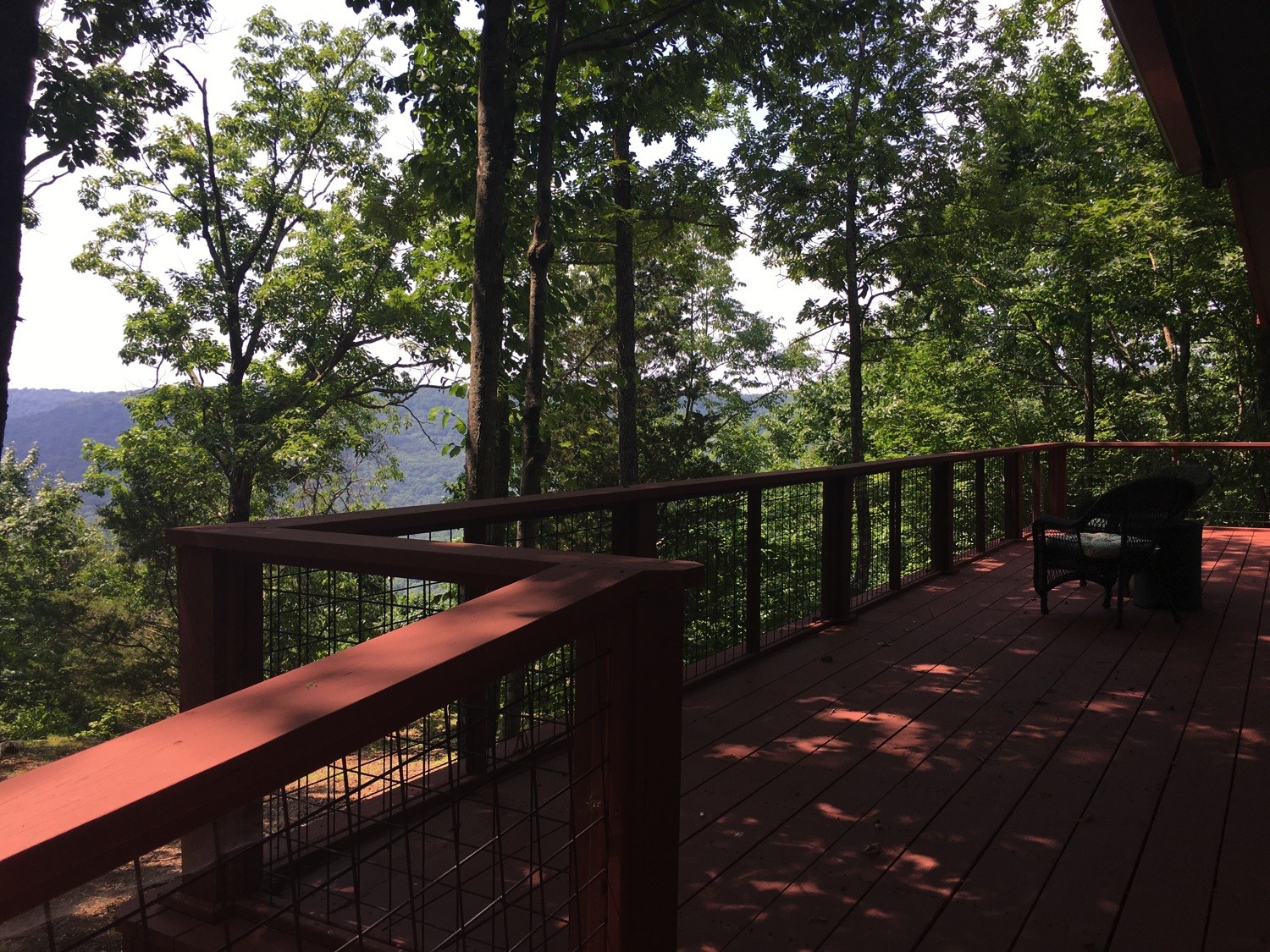 Rare Tennessee bluff view; Ample shade before sunset.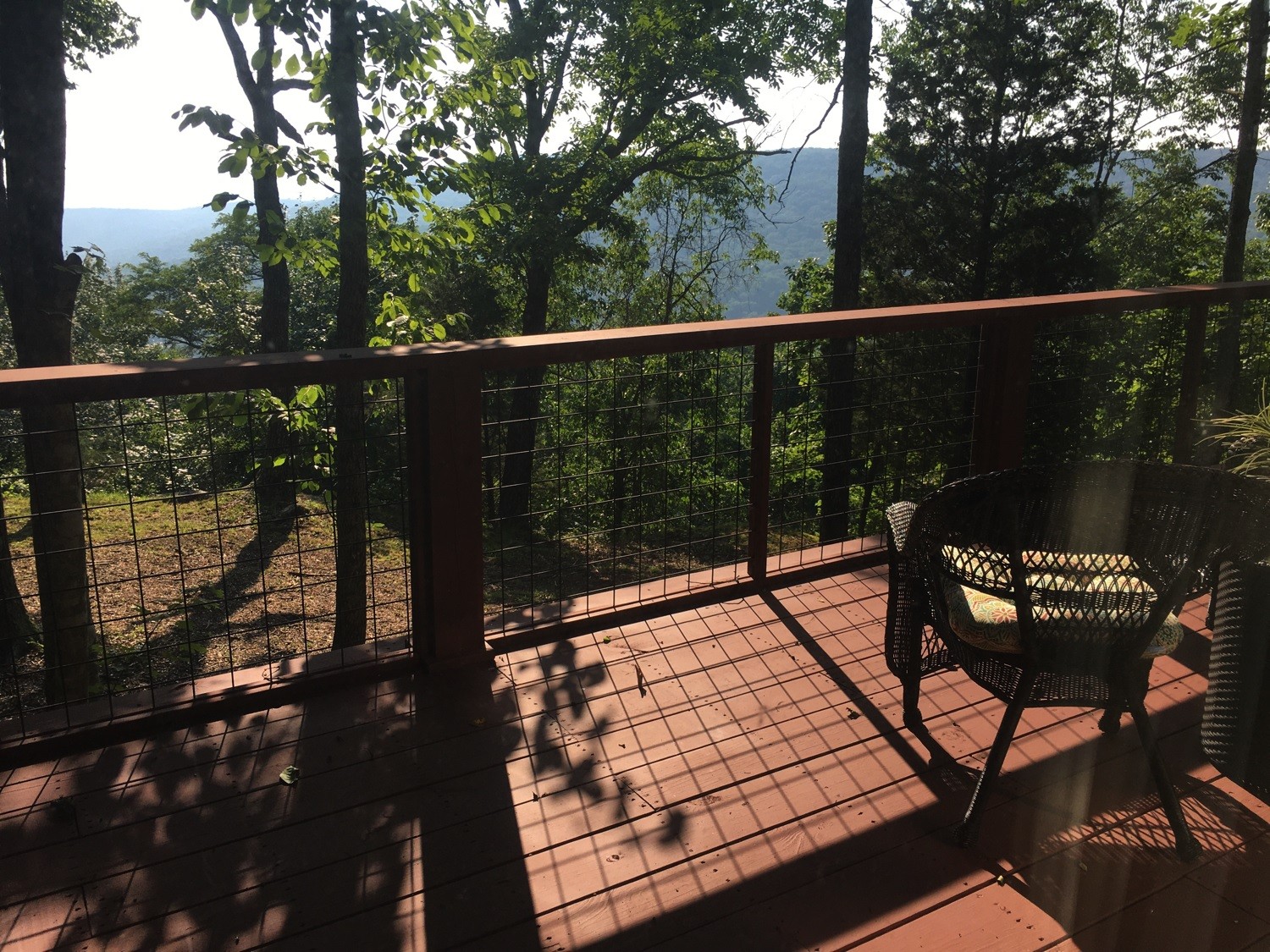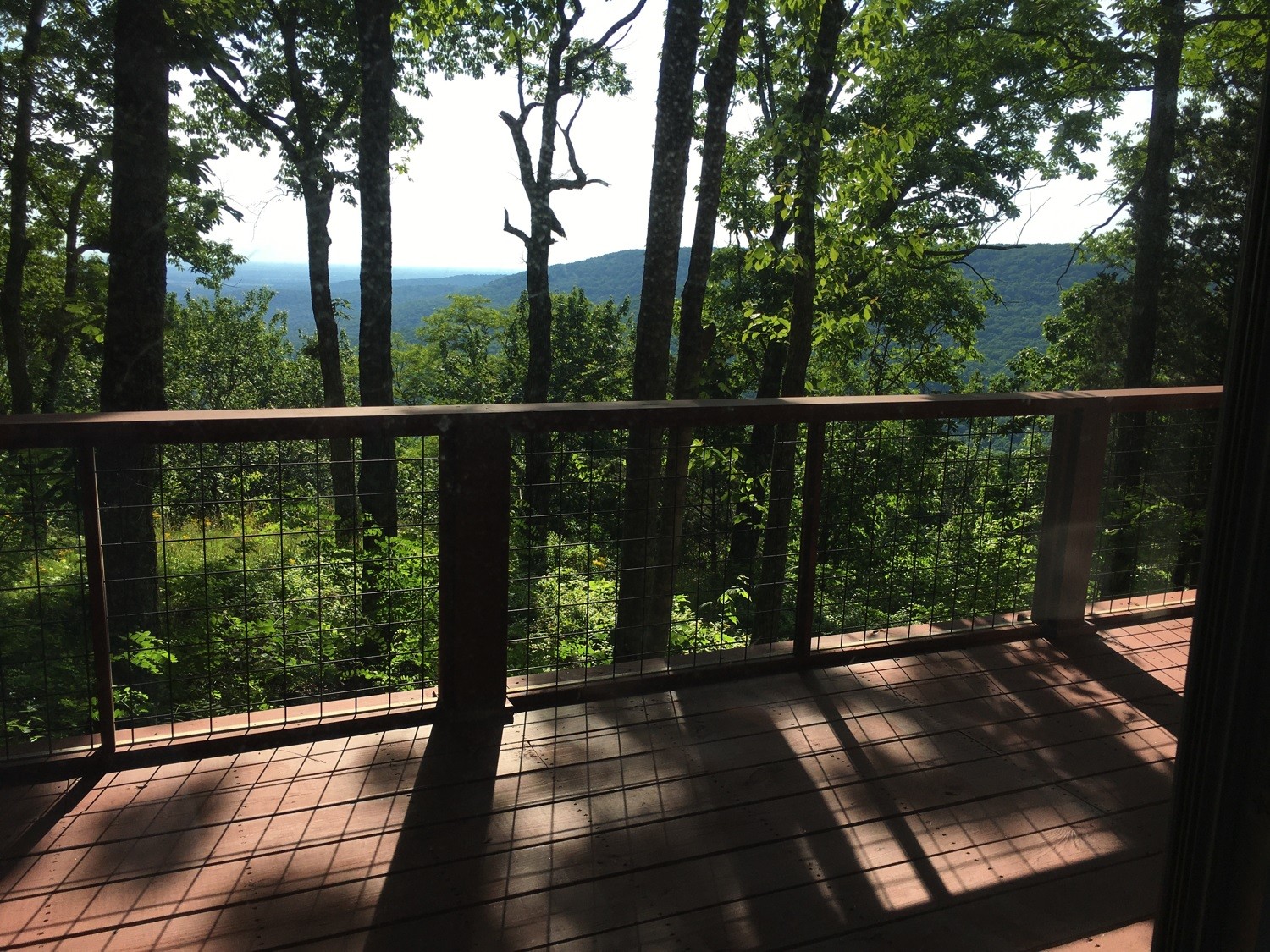 Partial view from the 8X39 deck.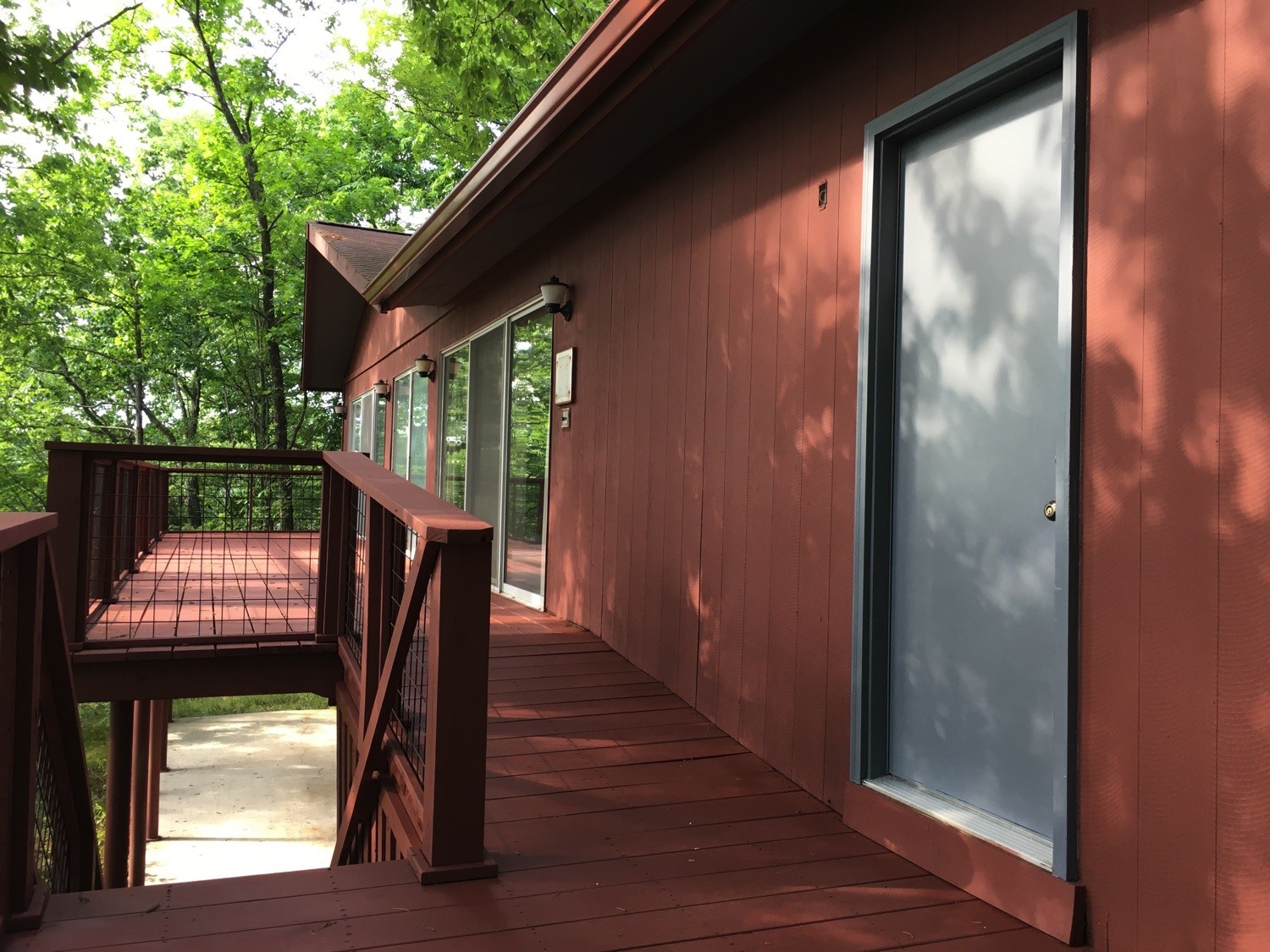 Access to the patio below and the garage.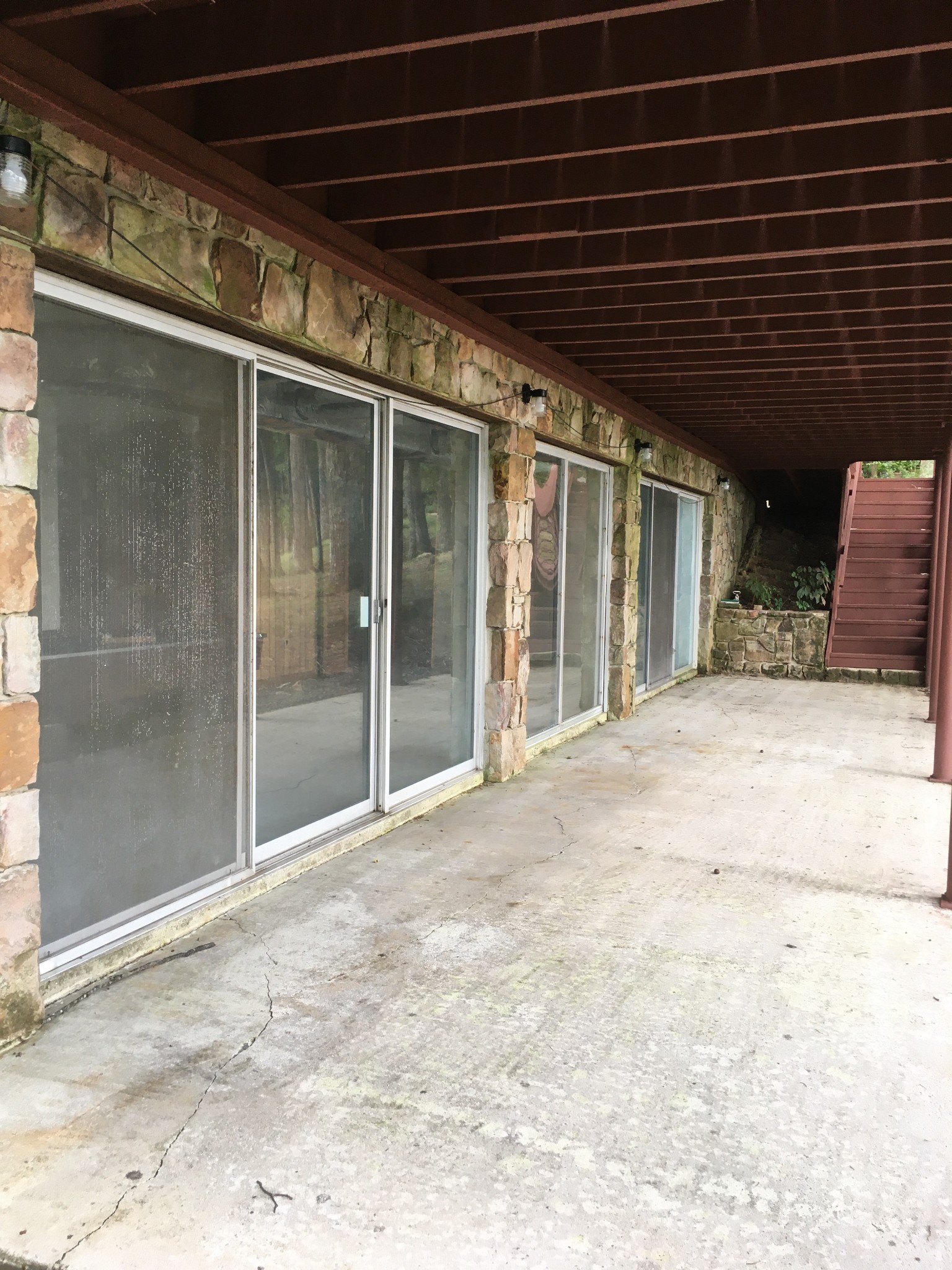 Full length view from the lower level and patio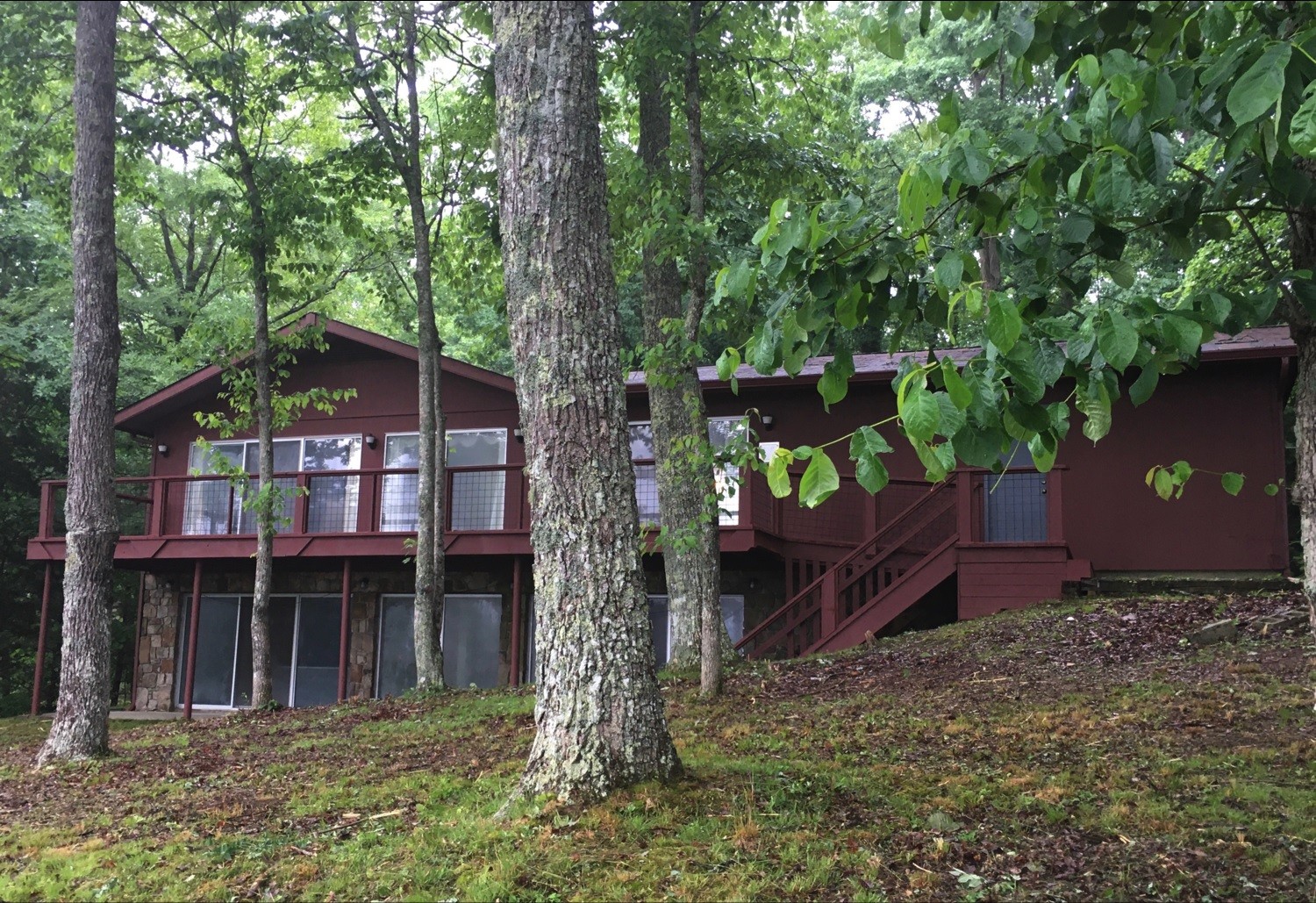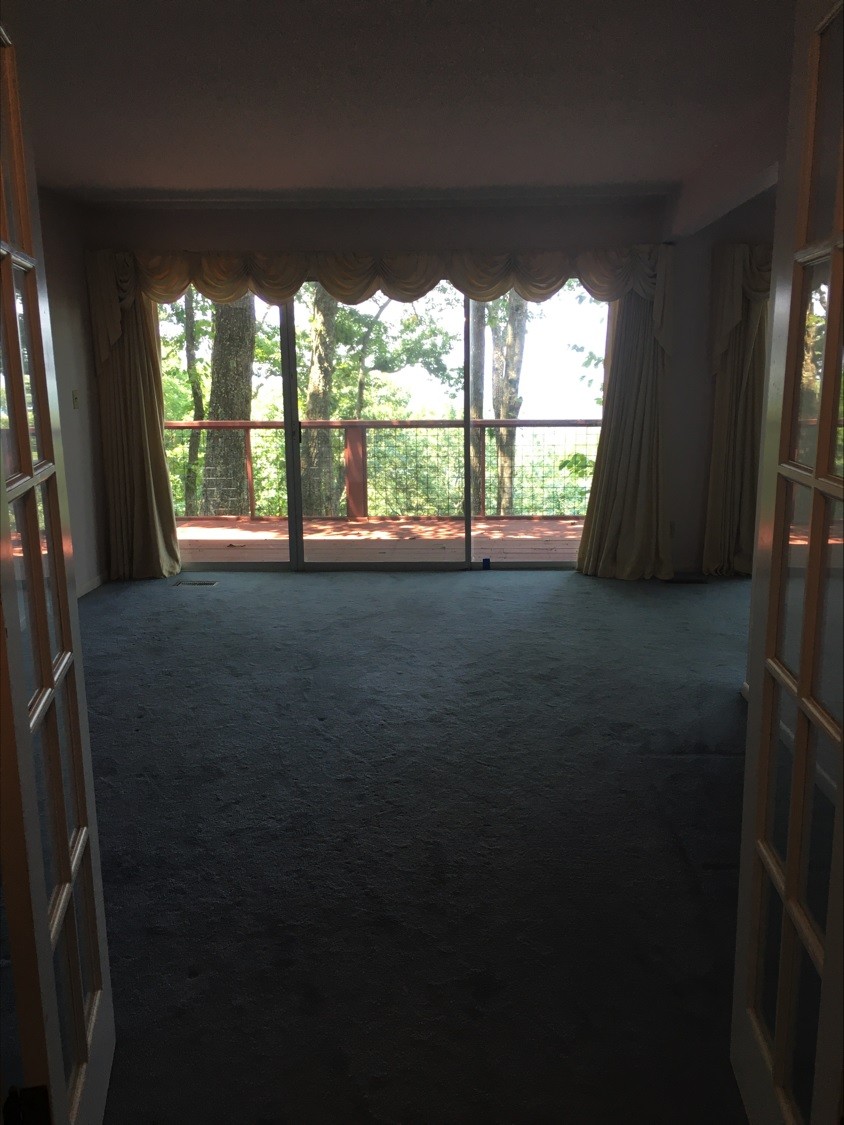 Opening to the living room.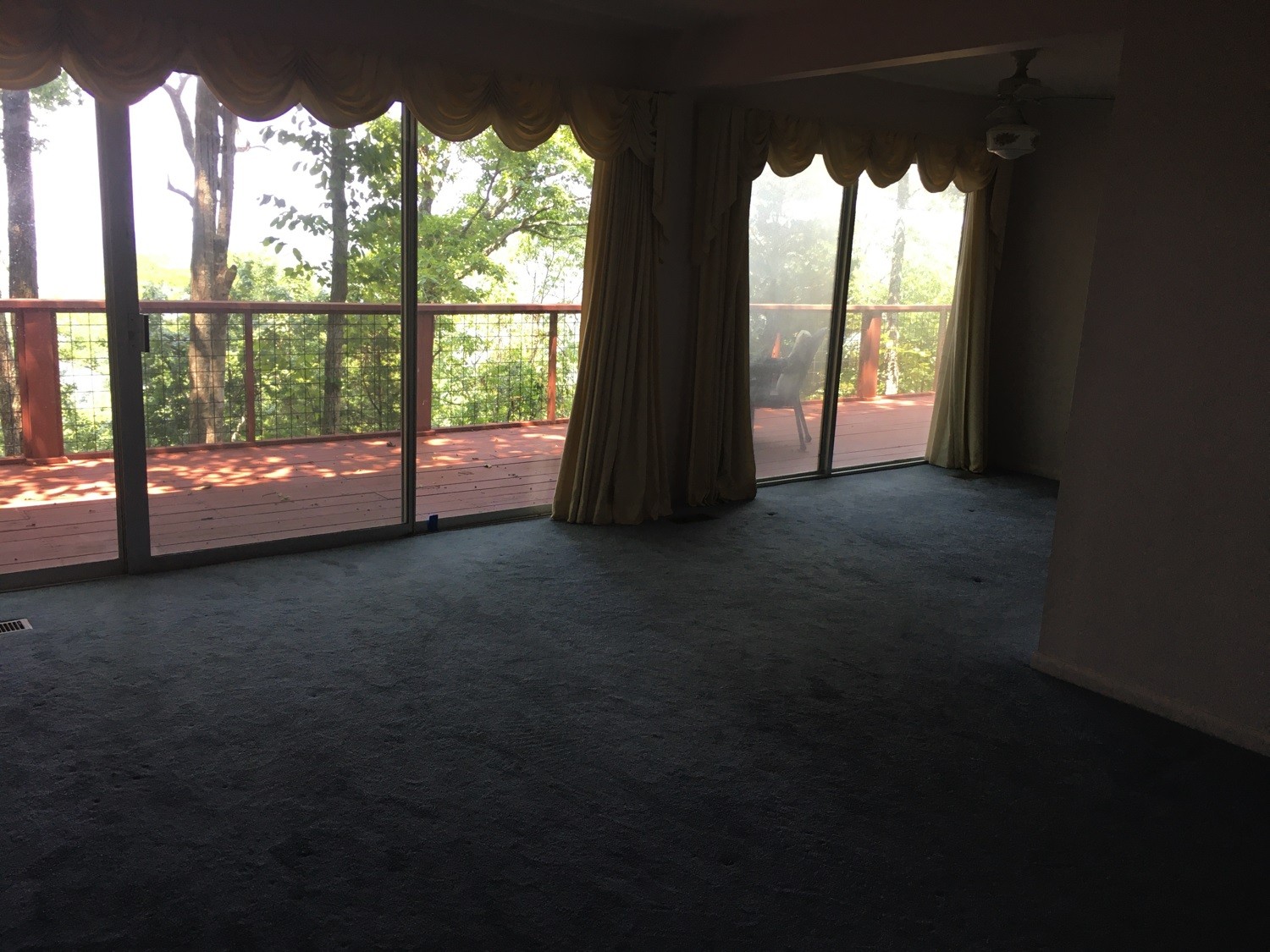 The house will need updating with decor, kitchen, baths, sliding doors and appliances. All your DIY program hours will be realized and put to the test in this well laid out 1950's home
Main floor gas logs with native stone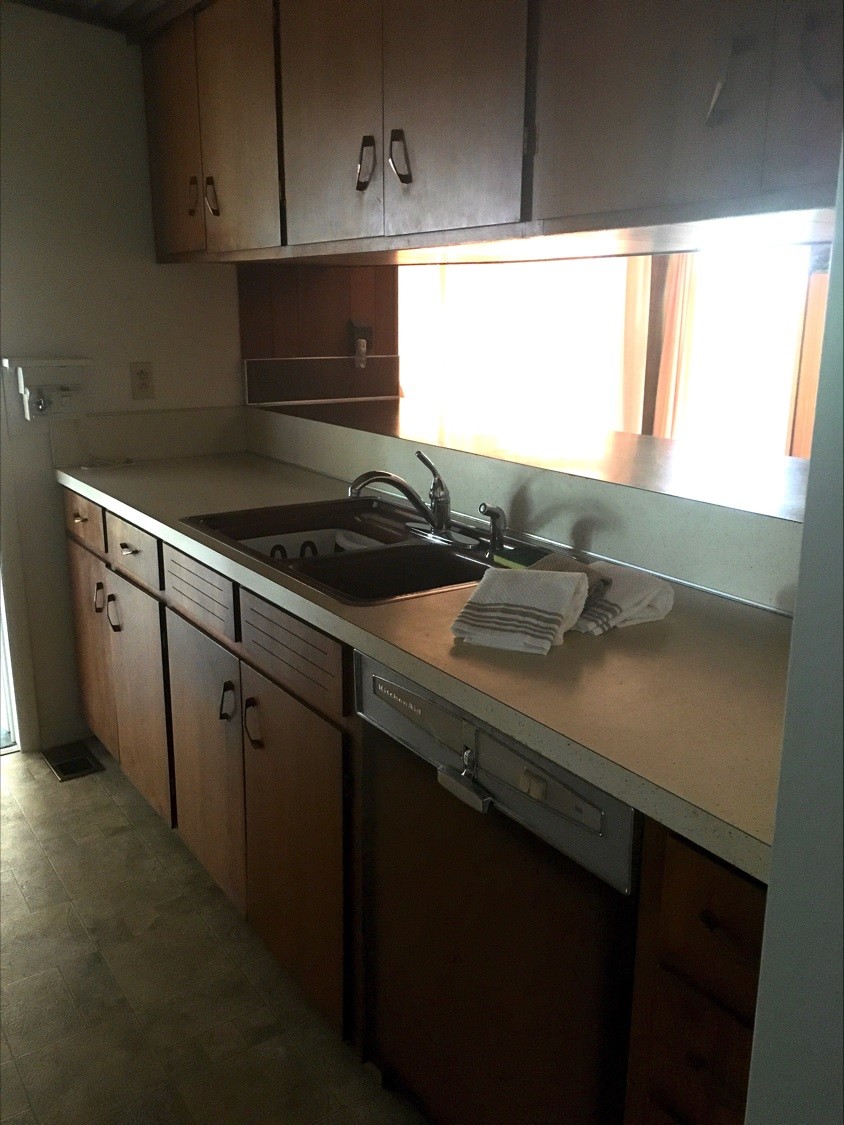 You can enjoy the fireplace from the kitchen sink.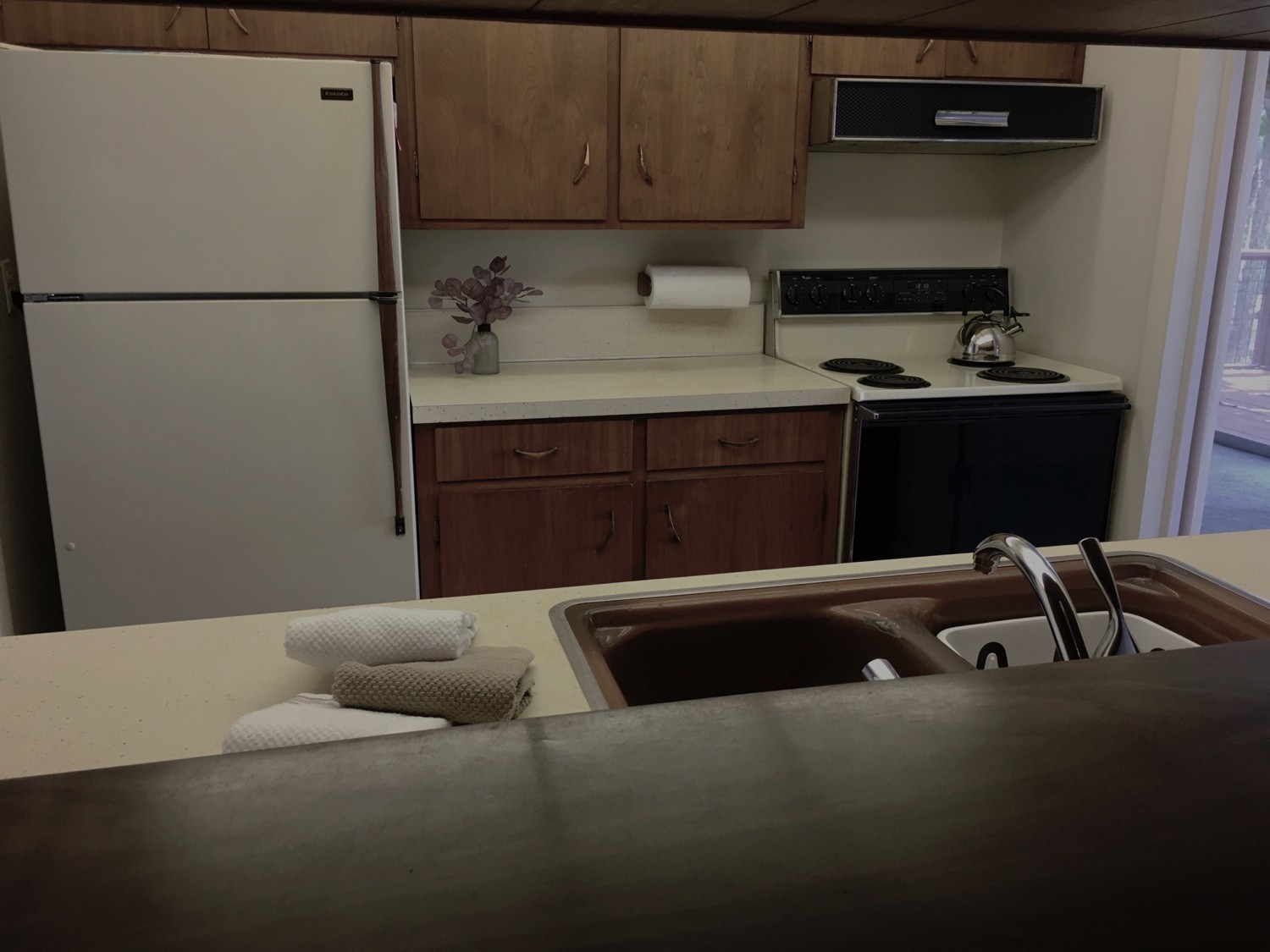 Dated but very functional. Move in and take your time in planning a reno.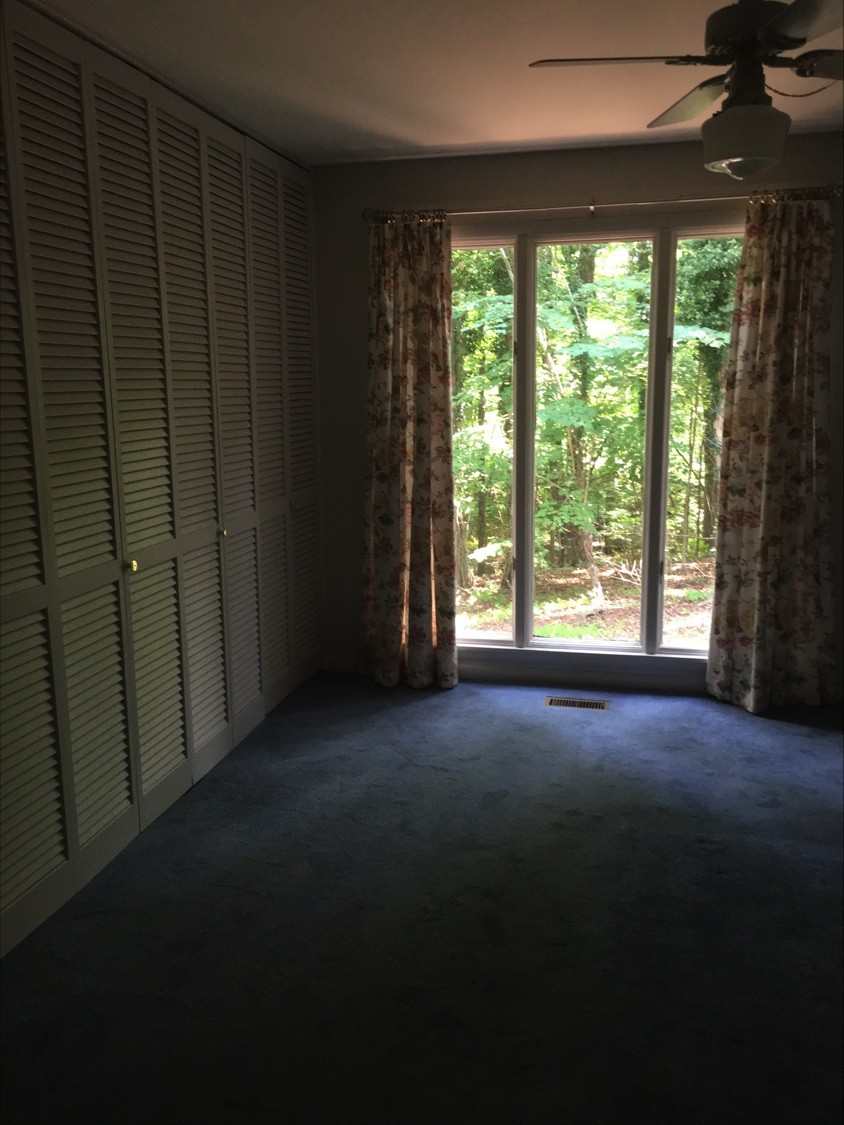 Bedroom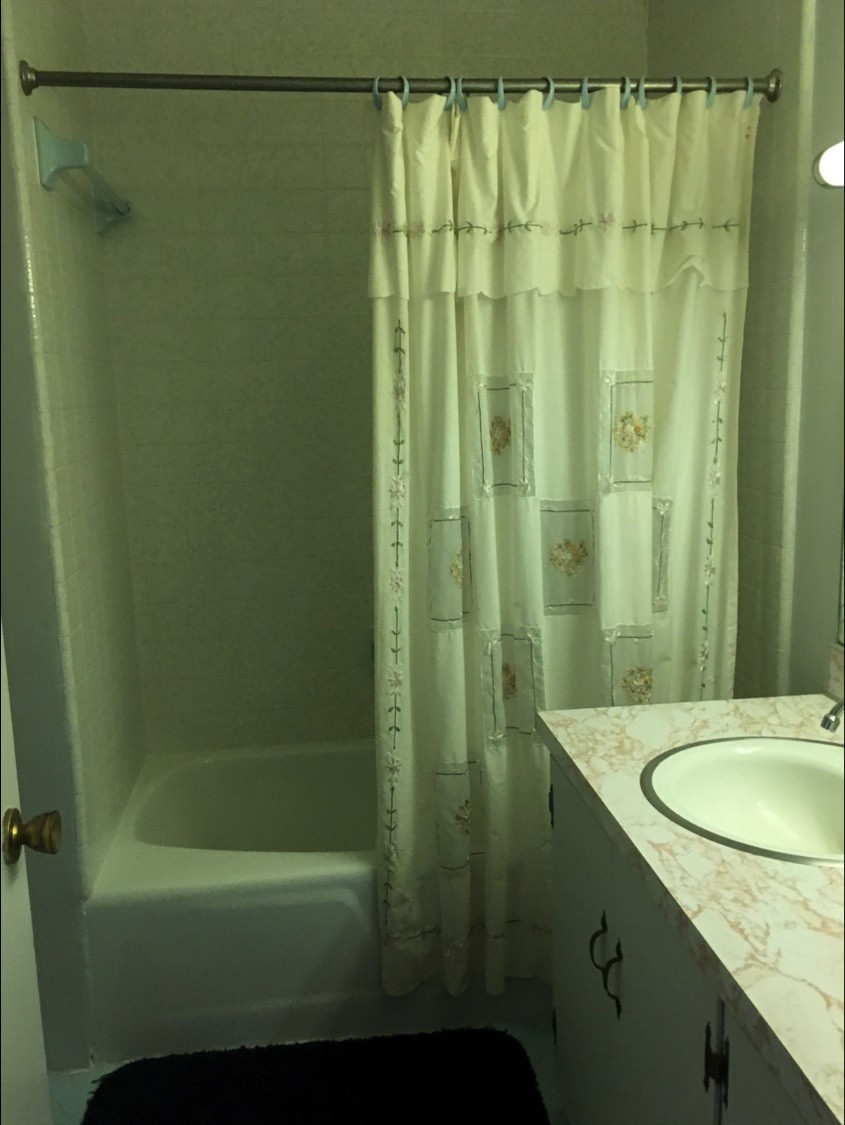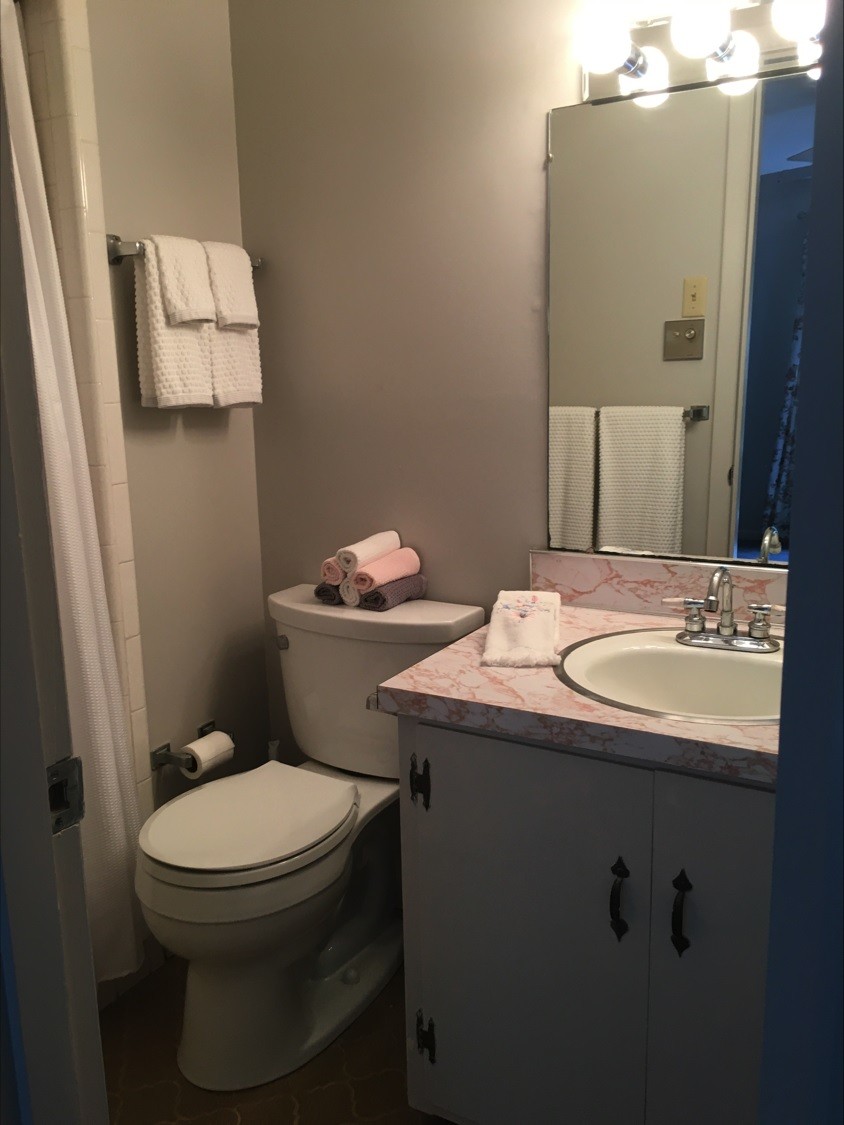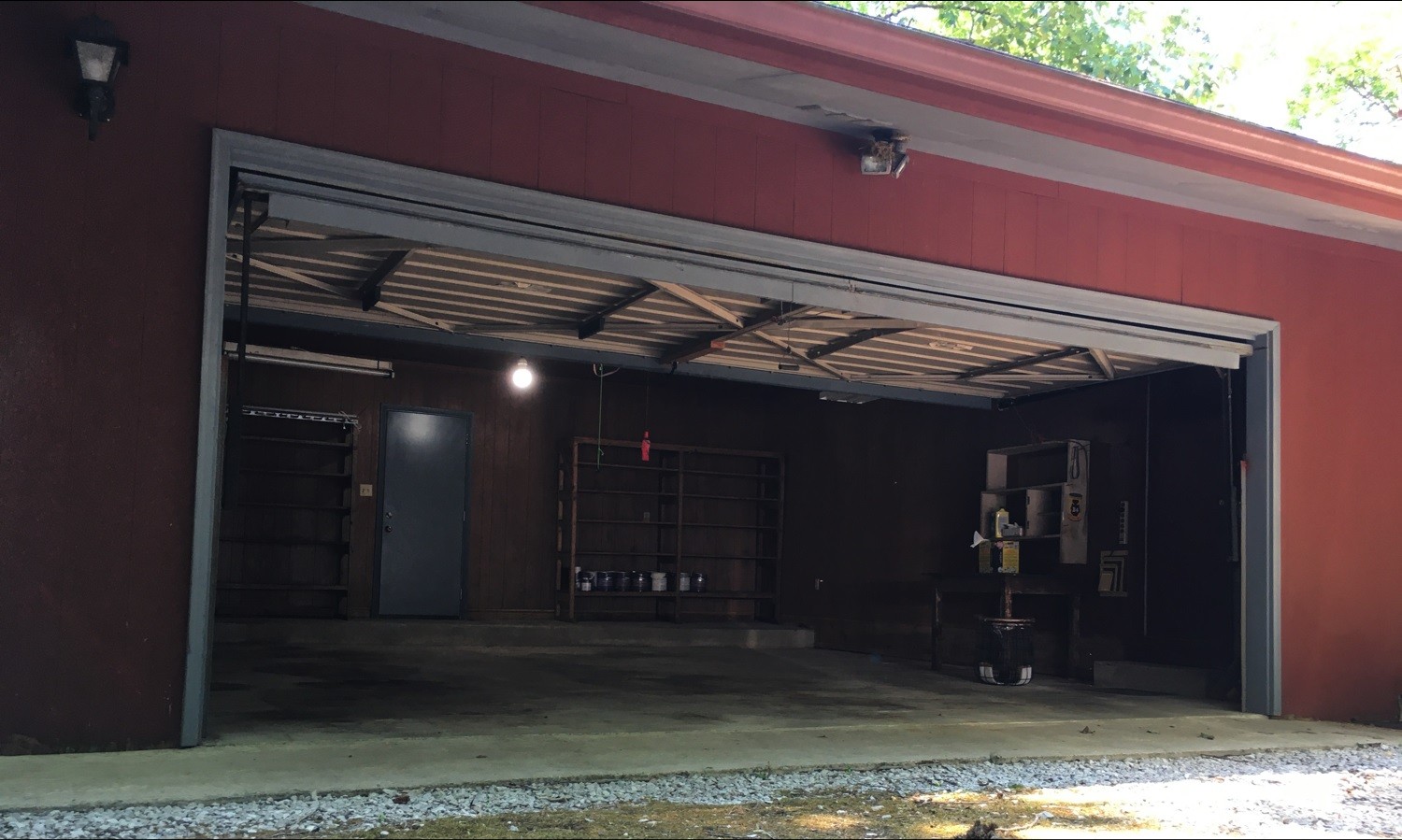 Large 2 car garage. (23X23) Room for expansion of living area. Check out the document titled "Cool Ideas"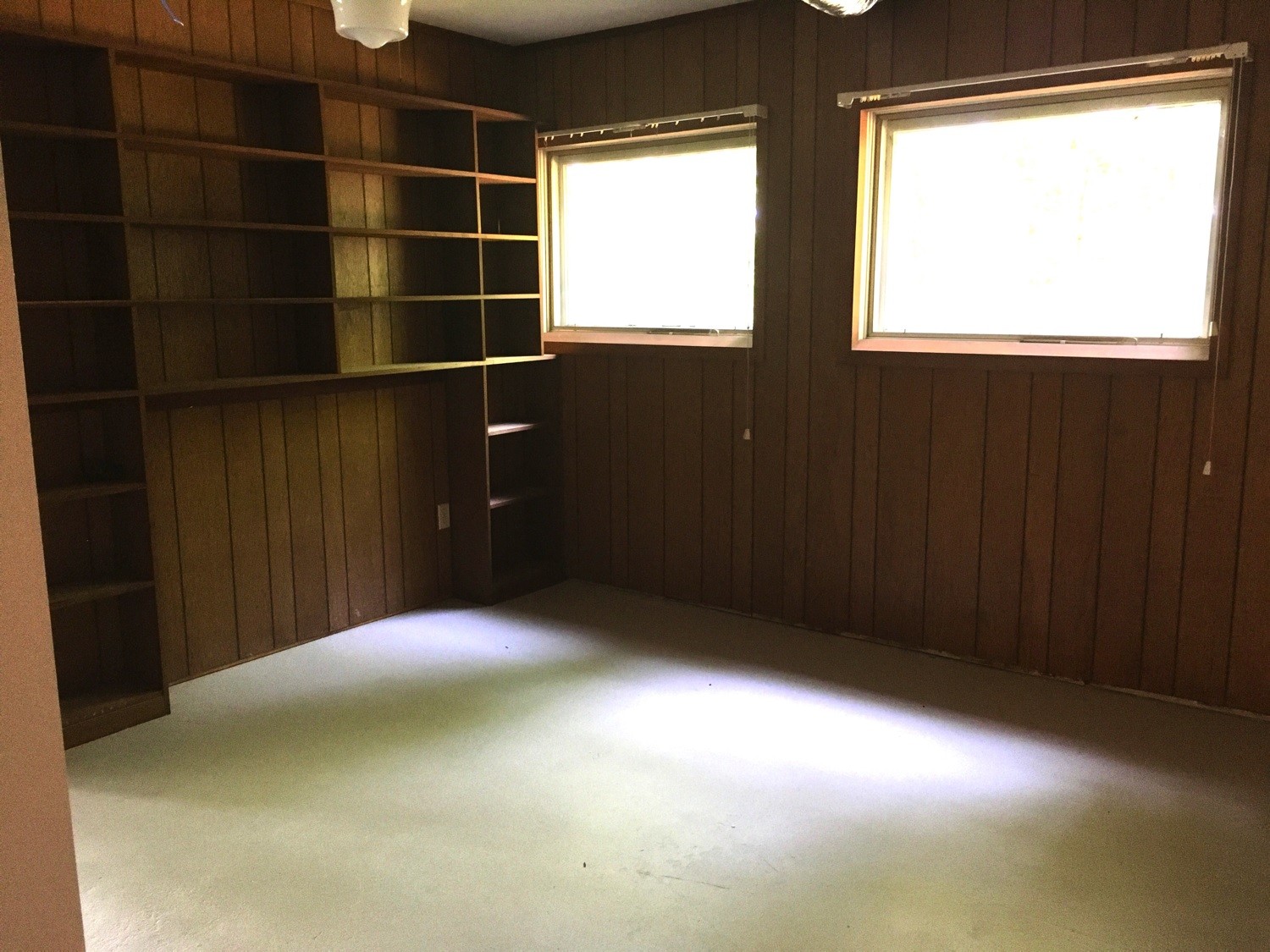 Office in basement.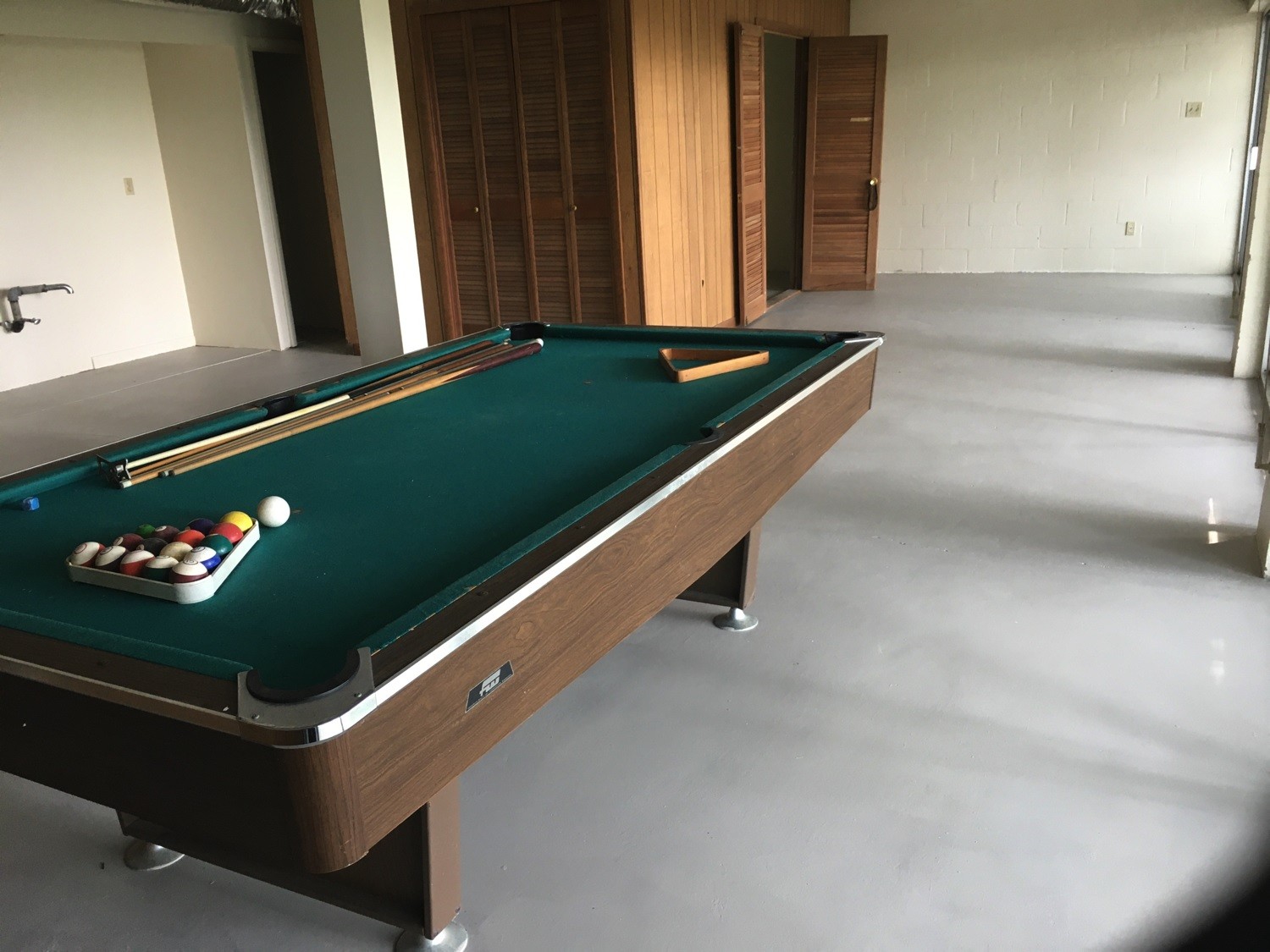 Pool table remains. Plumbing at left back wall for future small galley kitchen or coffee/adult beverage bar. Access to workshop a few steps away. The fireplace is behind this view.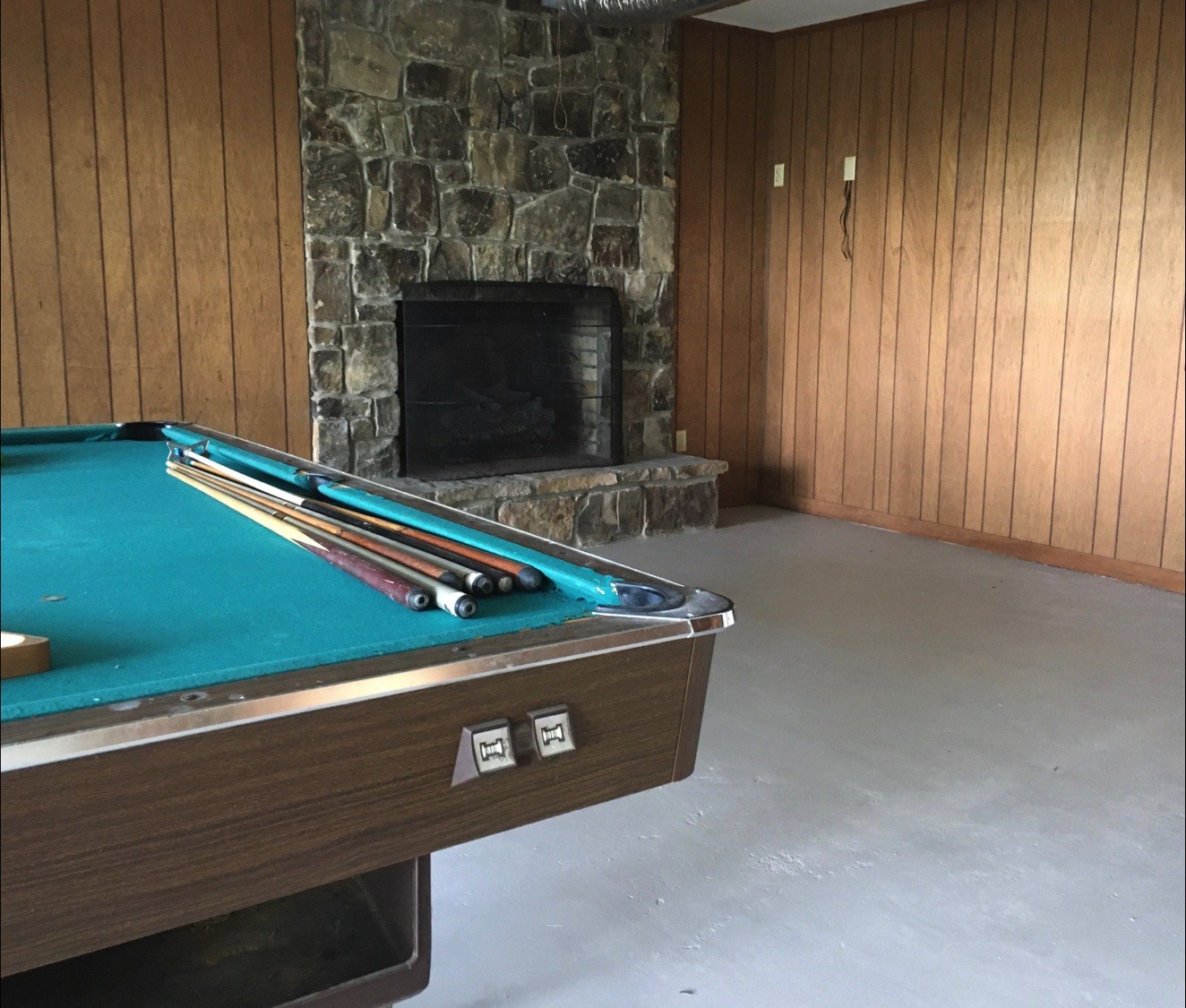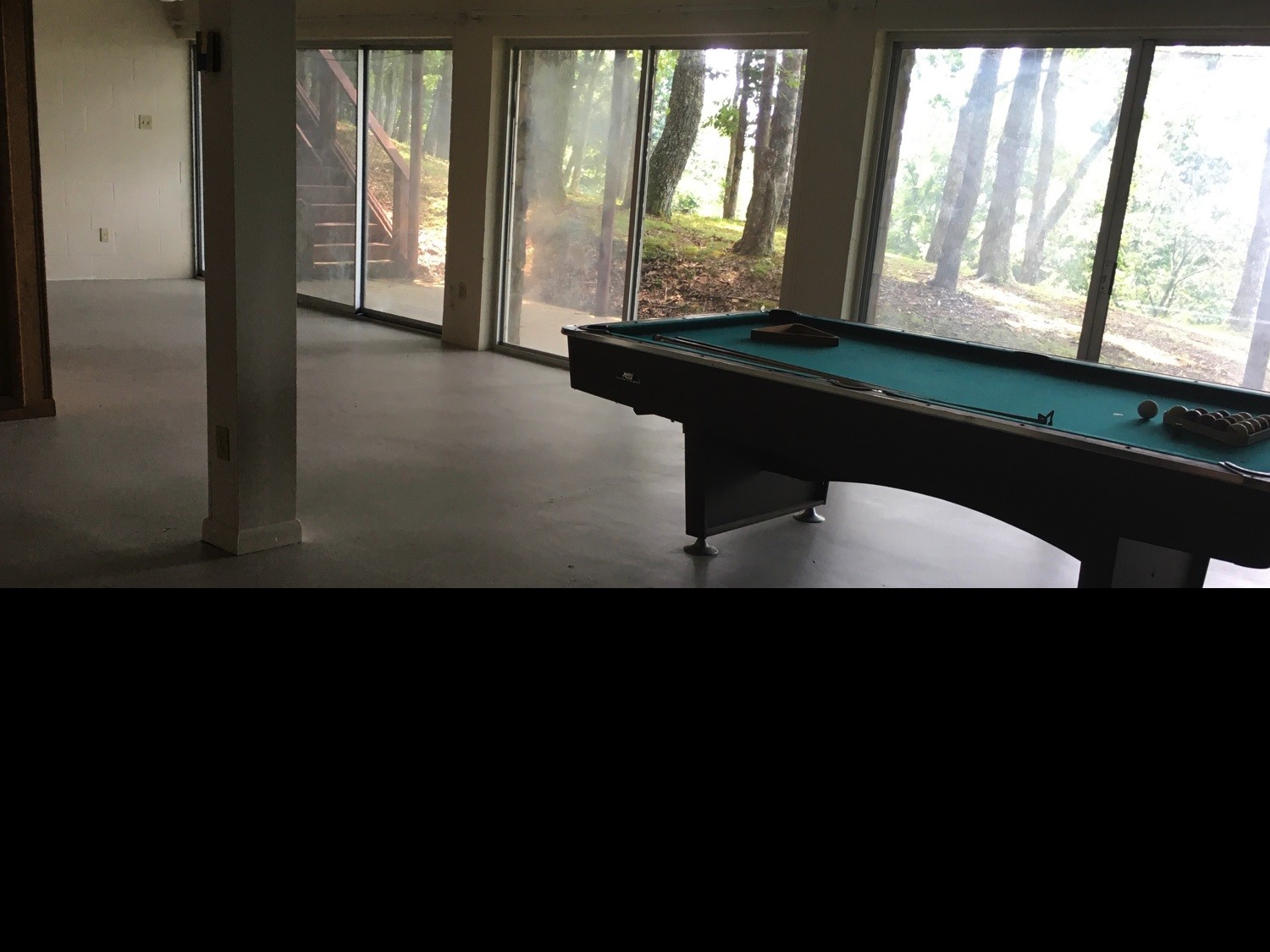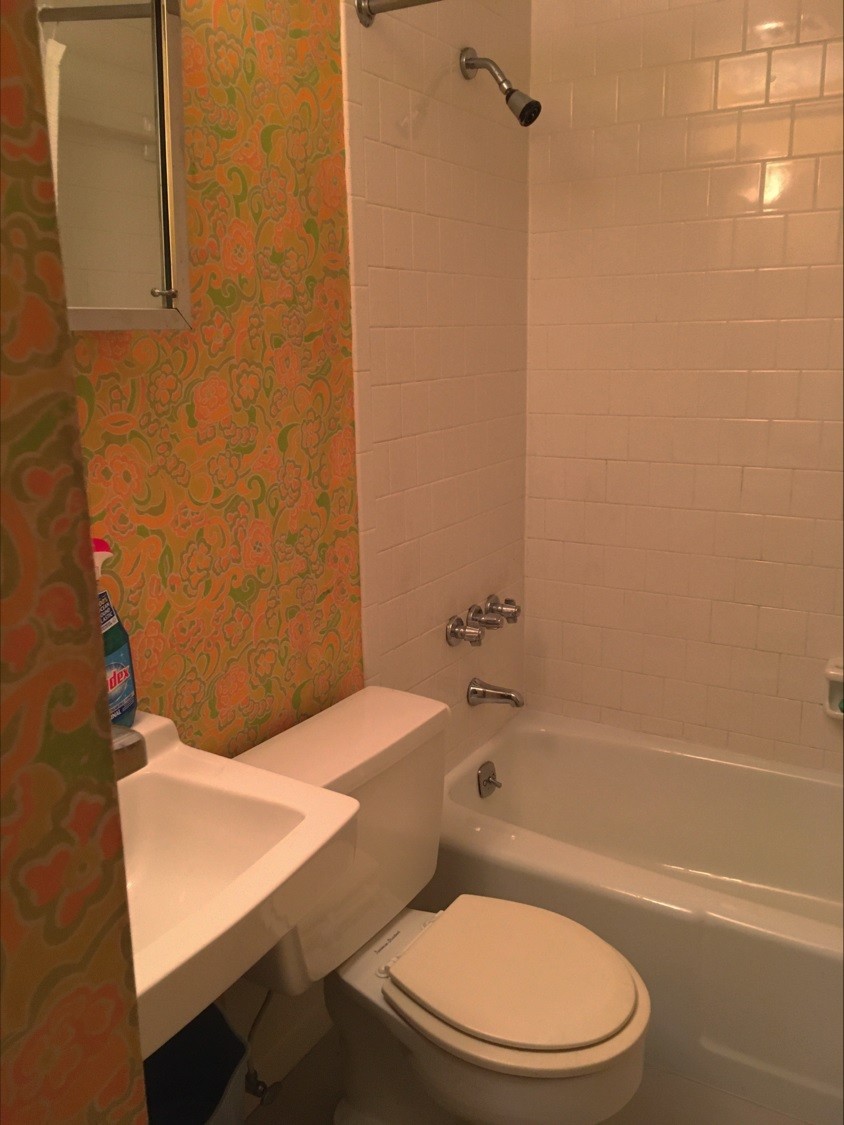 Basement full bathroom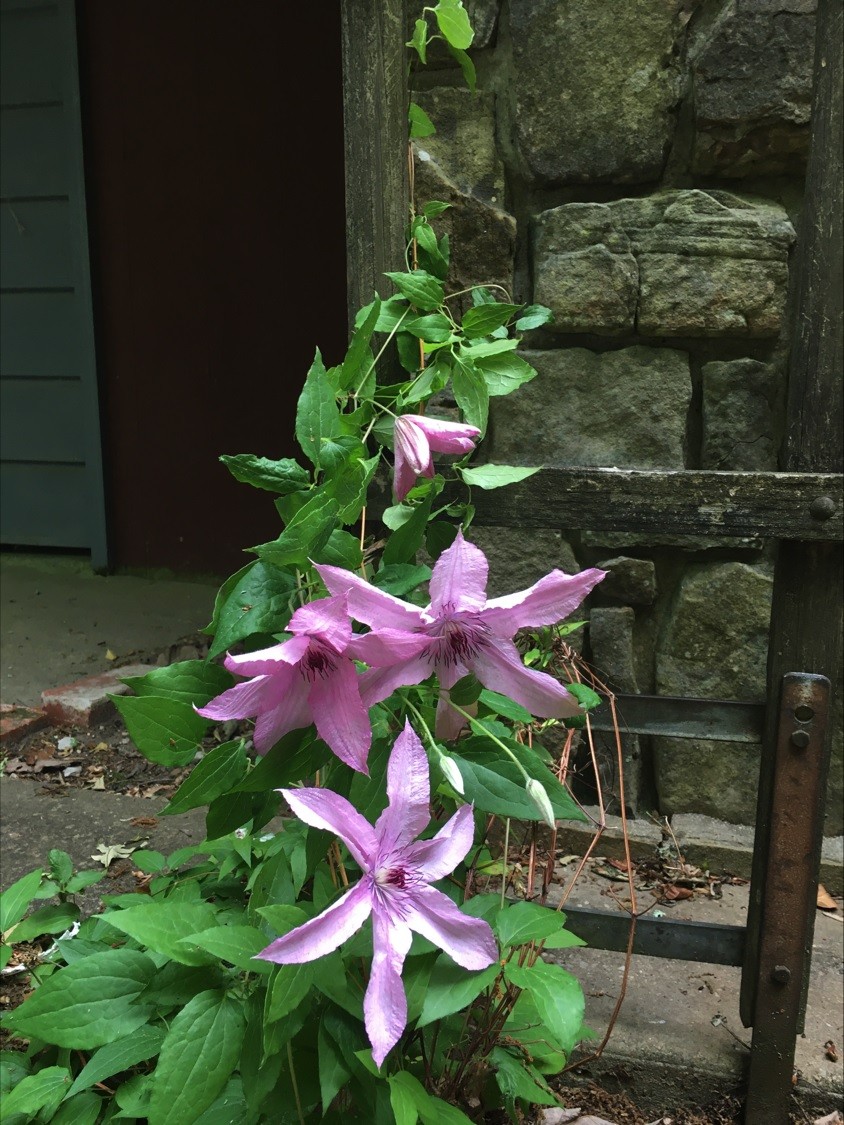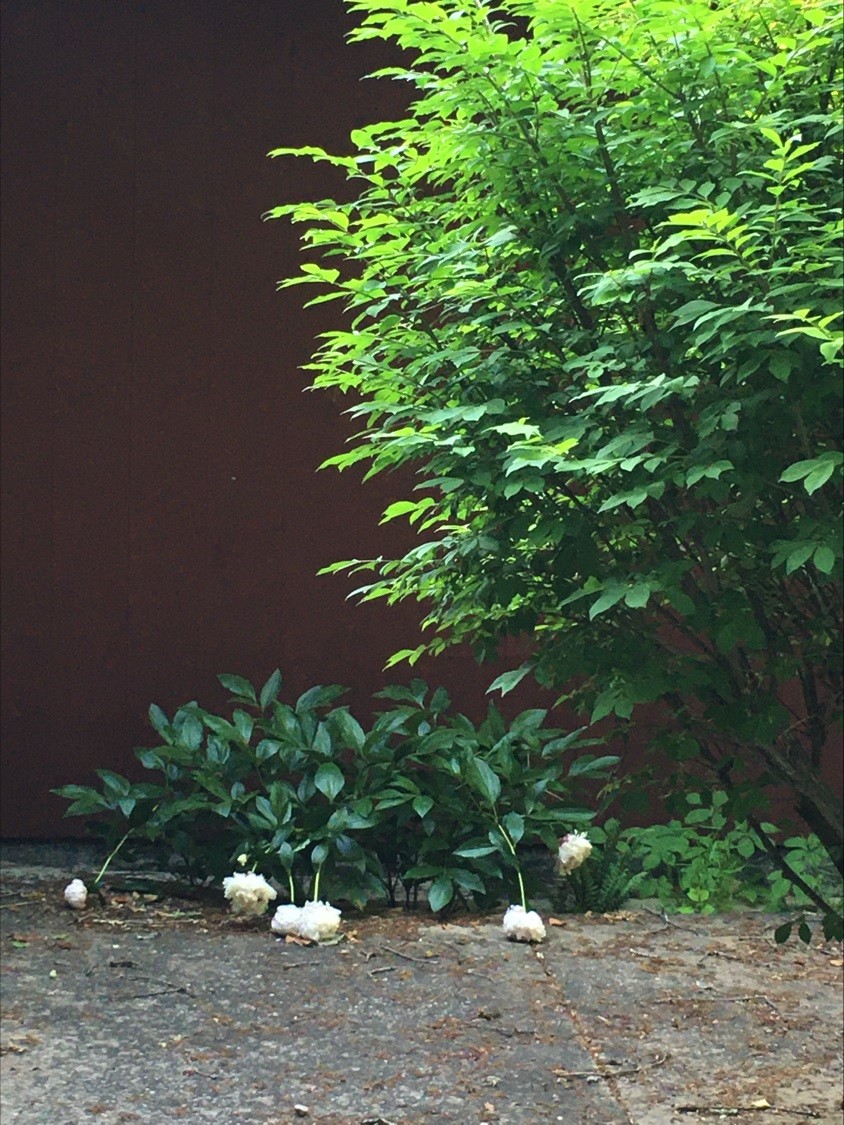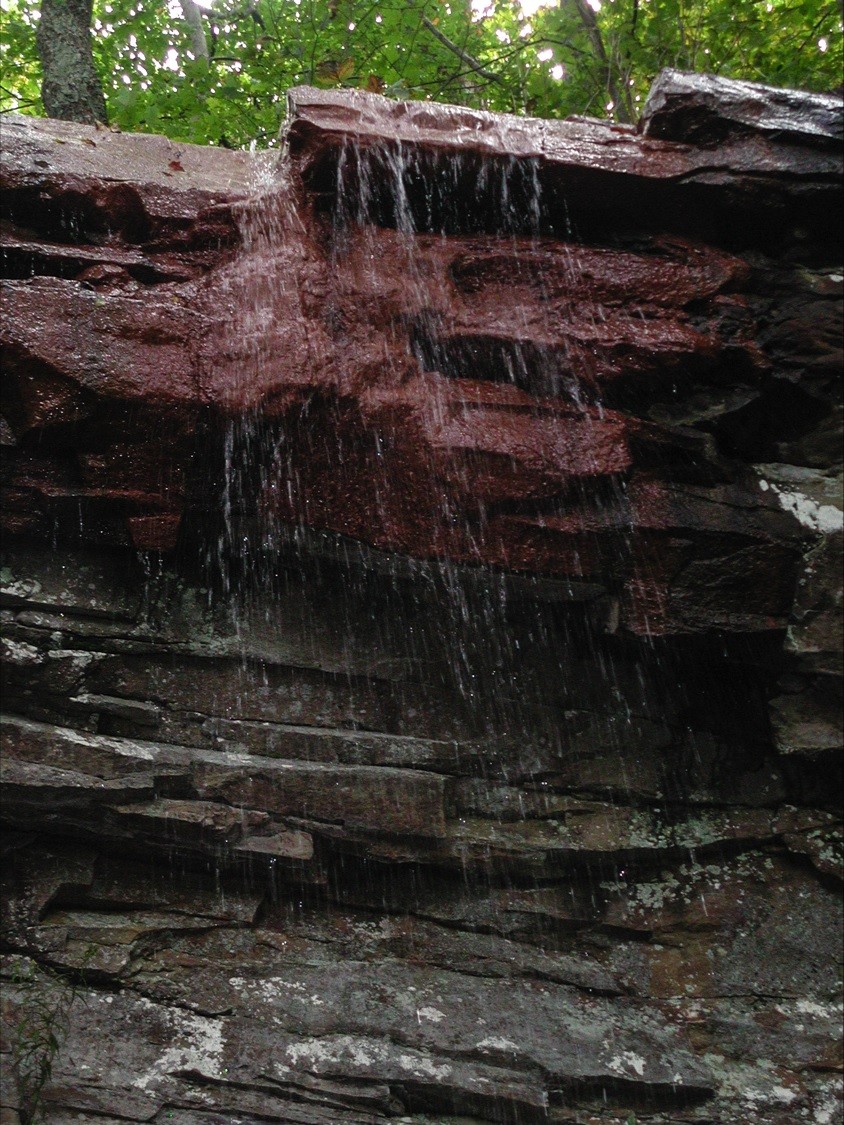 Trickling waterfall. next door.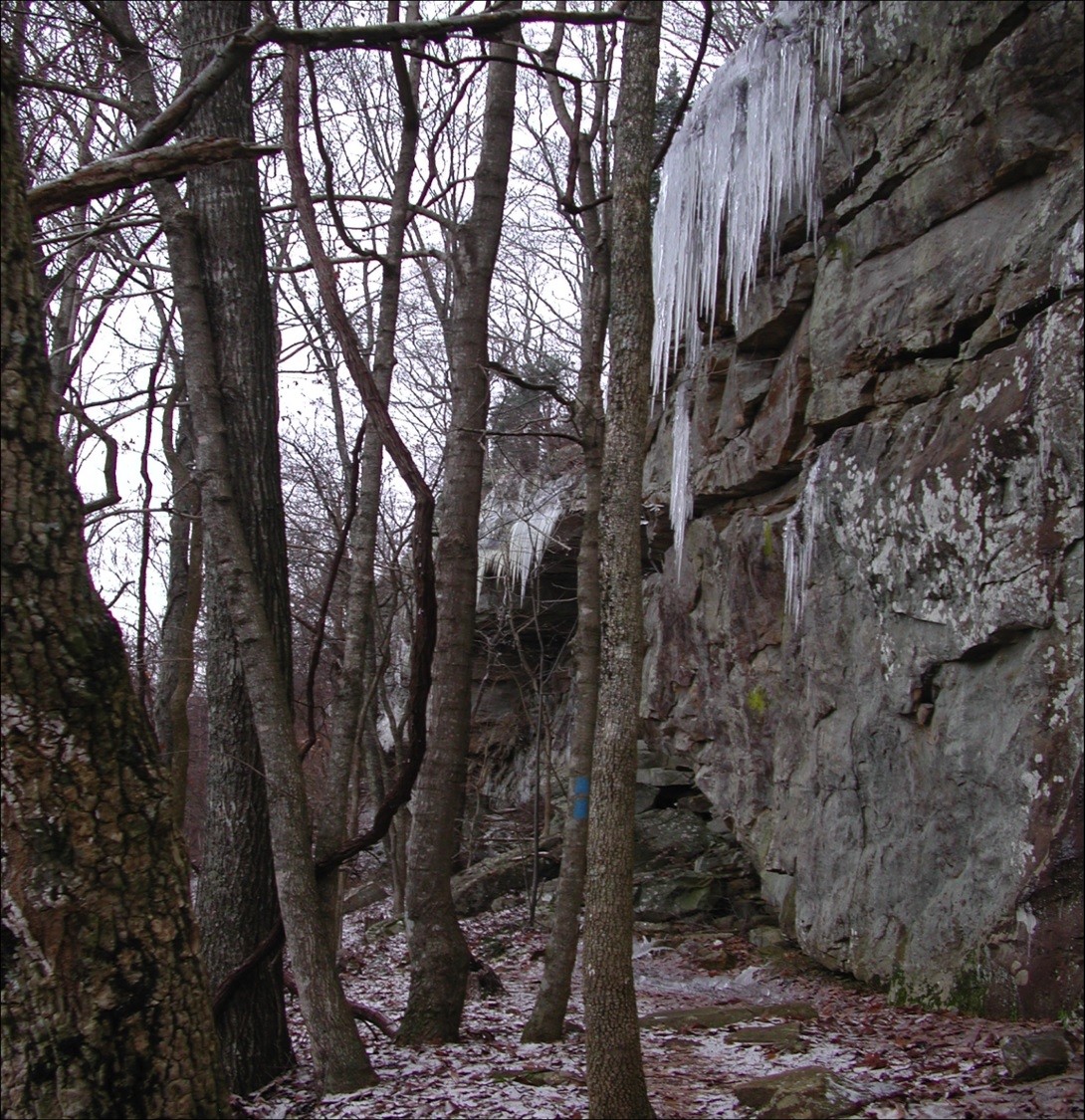 Beautiful year round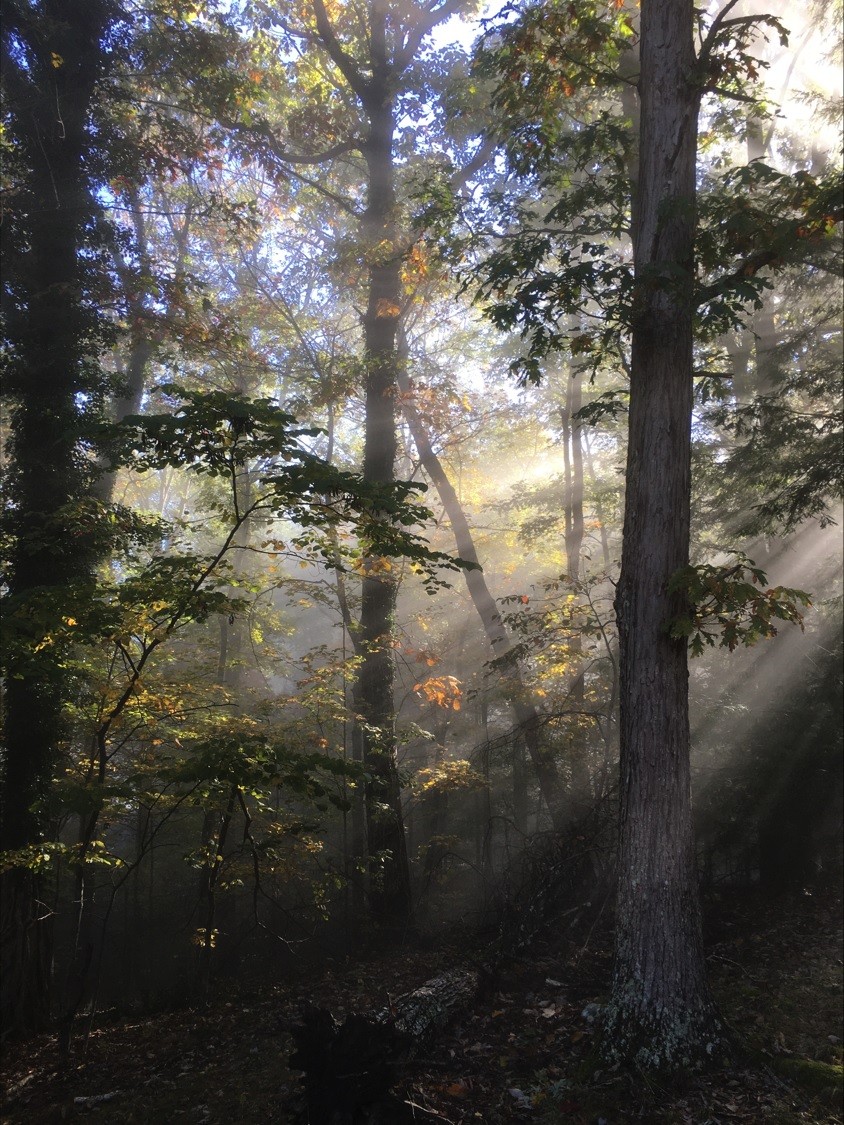 Beautiful scenes abound in this natural setting.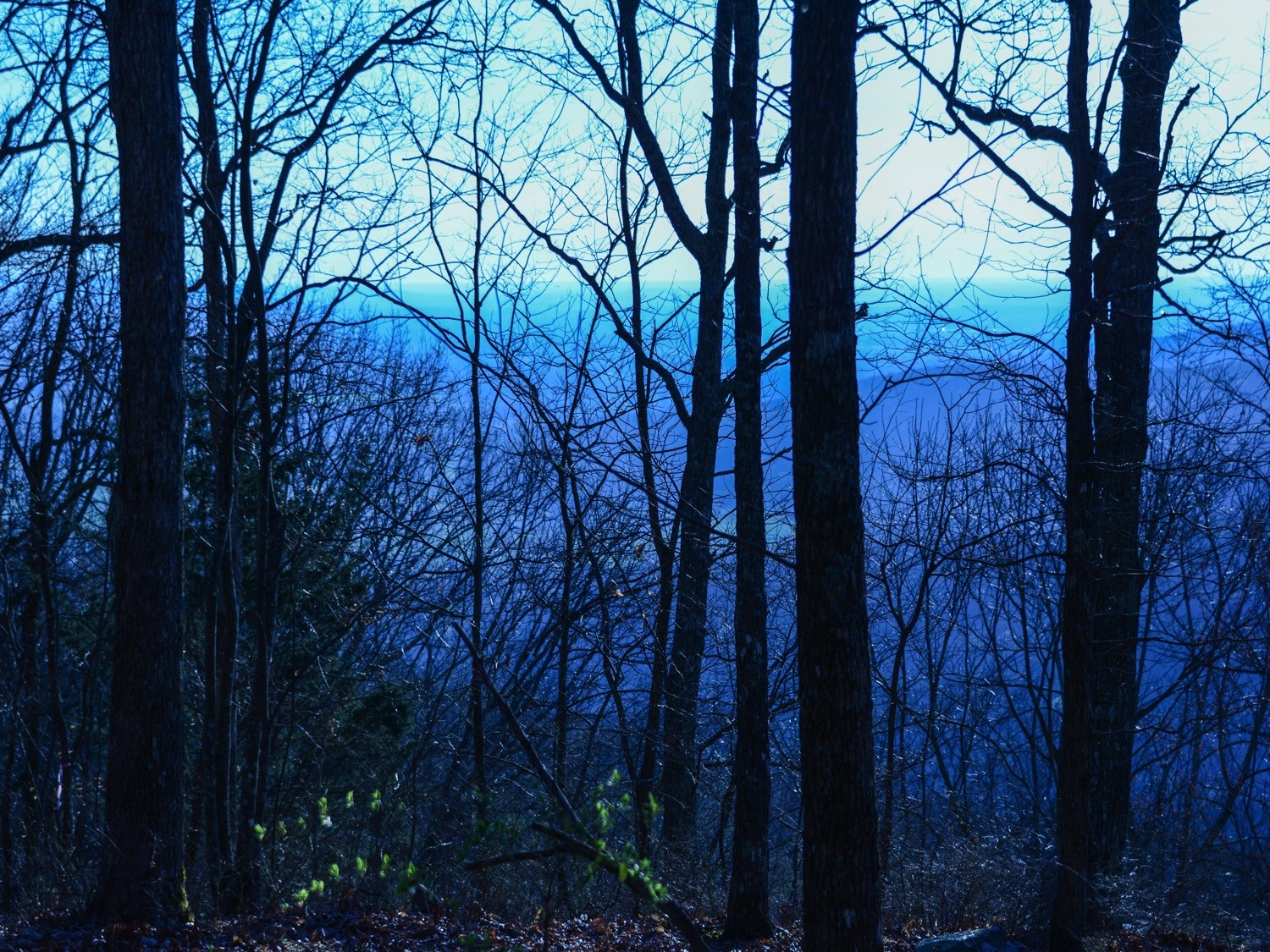 Blue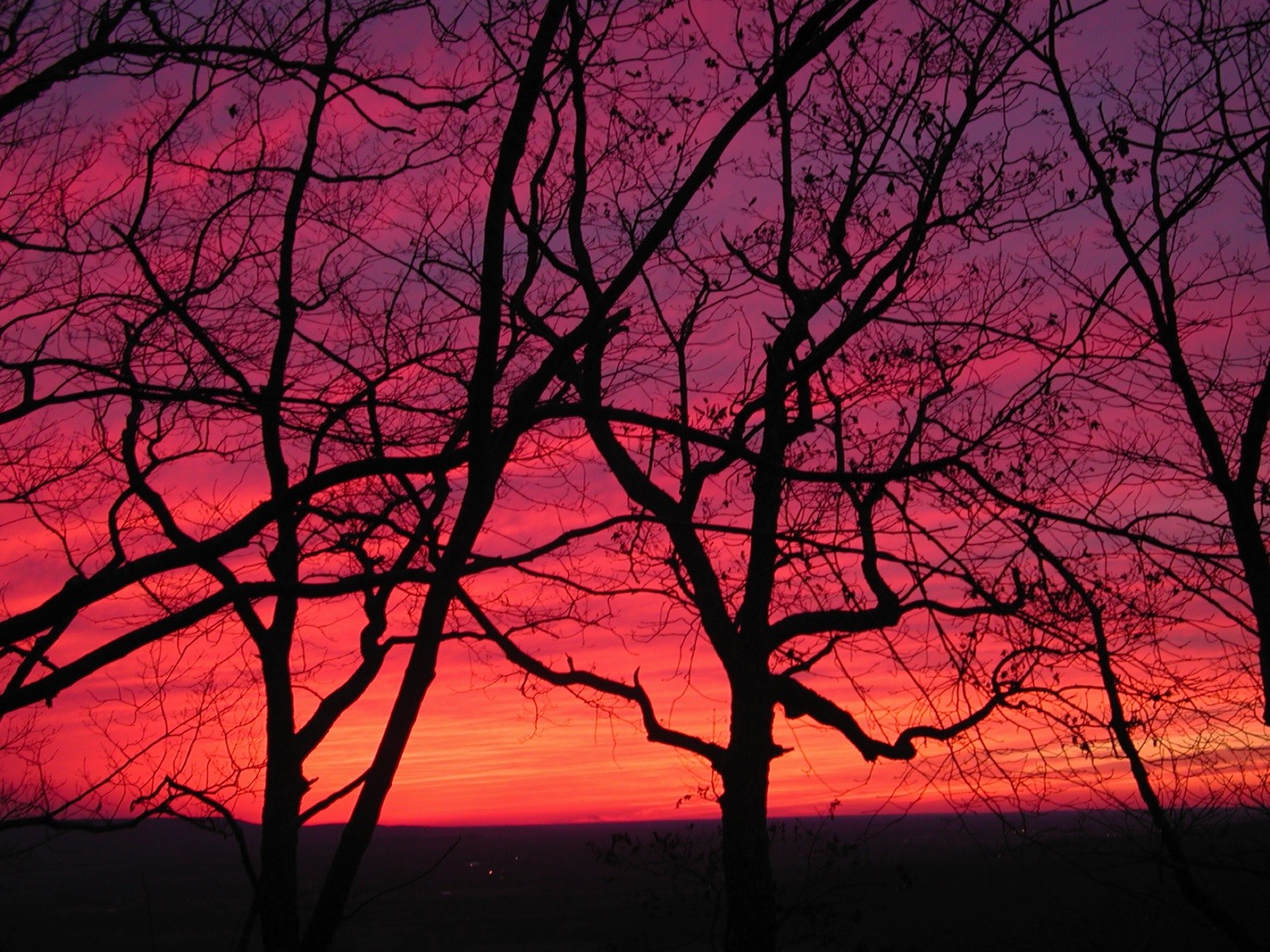 Or Red. Watch nature unfold.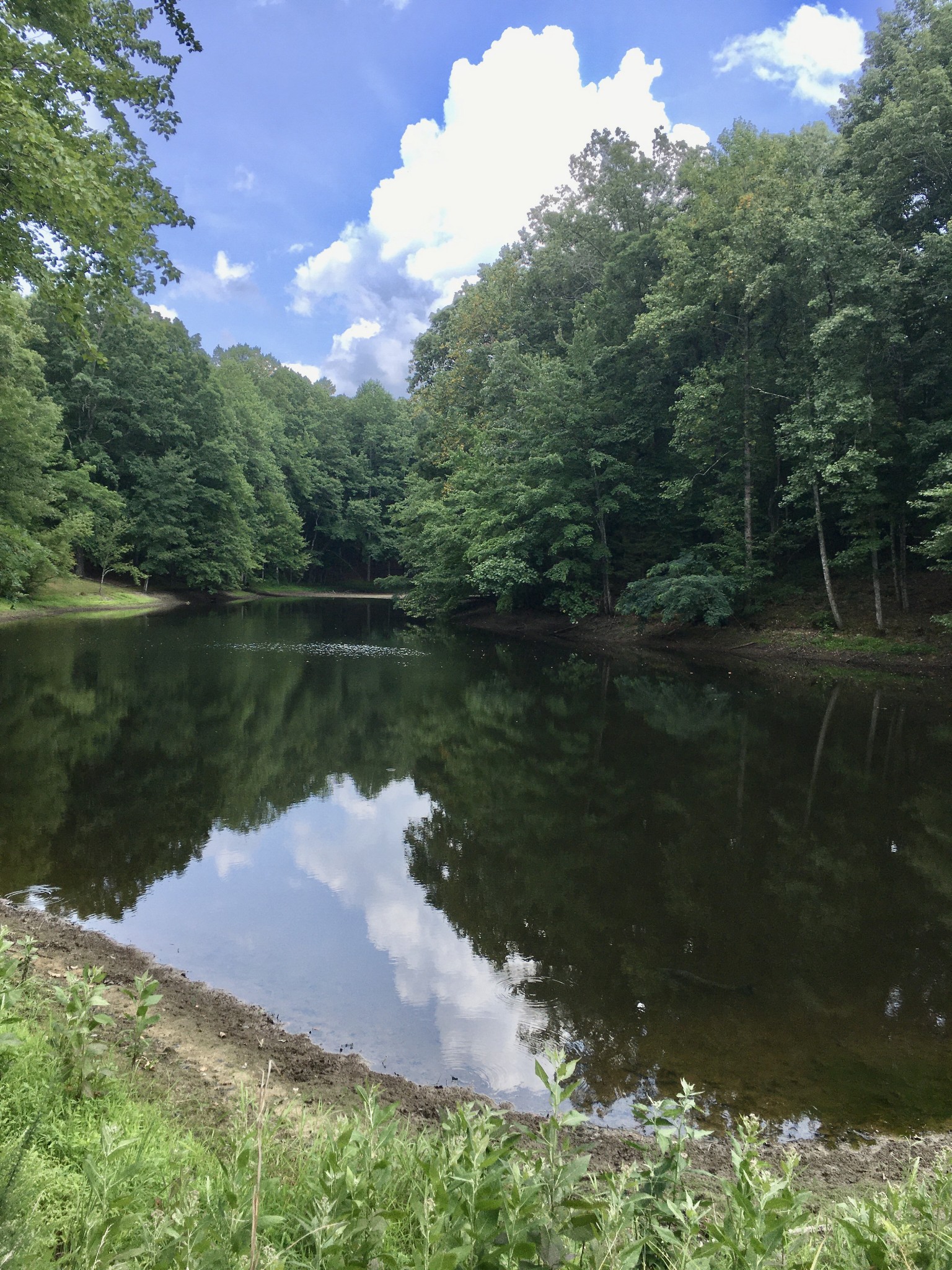 This small lake is perfect for canoeing or kayaking.